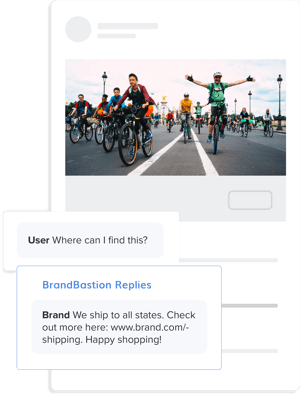 BrandBastion helps you manage all social media engagement using AI and automation across your accounts to drive positive brand perception and engage with your audience the best way possible.
$2 billion in ad spend covered. Integrated with leading platforms like Smartly.io. Discover how leading advertisers like Netflix, Uber, and HelloFresh are maximizing their ad spend by using BrandBastion.
Social media never sleeps, and neither do we. Ensure your brand is protected 24/7 and gain engagement superpowers to build and grow your community.
Protect your brand reputation

: Protect your brand on social media from PR crises, spam, trolls, and harmful comments and keep your comment feeds clean at all times | Up to 74% decrease in sensitive topics

Engage with your community

: Engage and respond within minutes to Frequently Asked Questions, feedback, and positive reviews to build a strong community of fans and customers. | Up to 269% increase in positive sentiment

Drive brand equity

: Remove distractions and surface positive comments across your social posts to drive positive sentiment and brand equity | Up to 43% decrease in negative sentiment
Save time and effort: Eliminate time spent on repetitive tasks like moderation and responding to recurring questions, and free your team's resources up to focus on content and strategic community building | 80 hours saved per week for highly engaged brands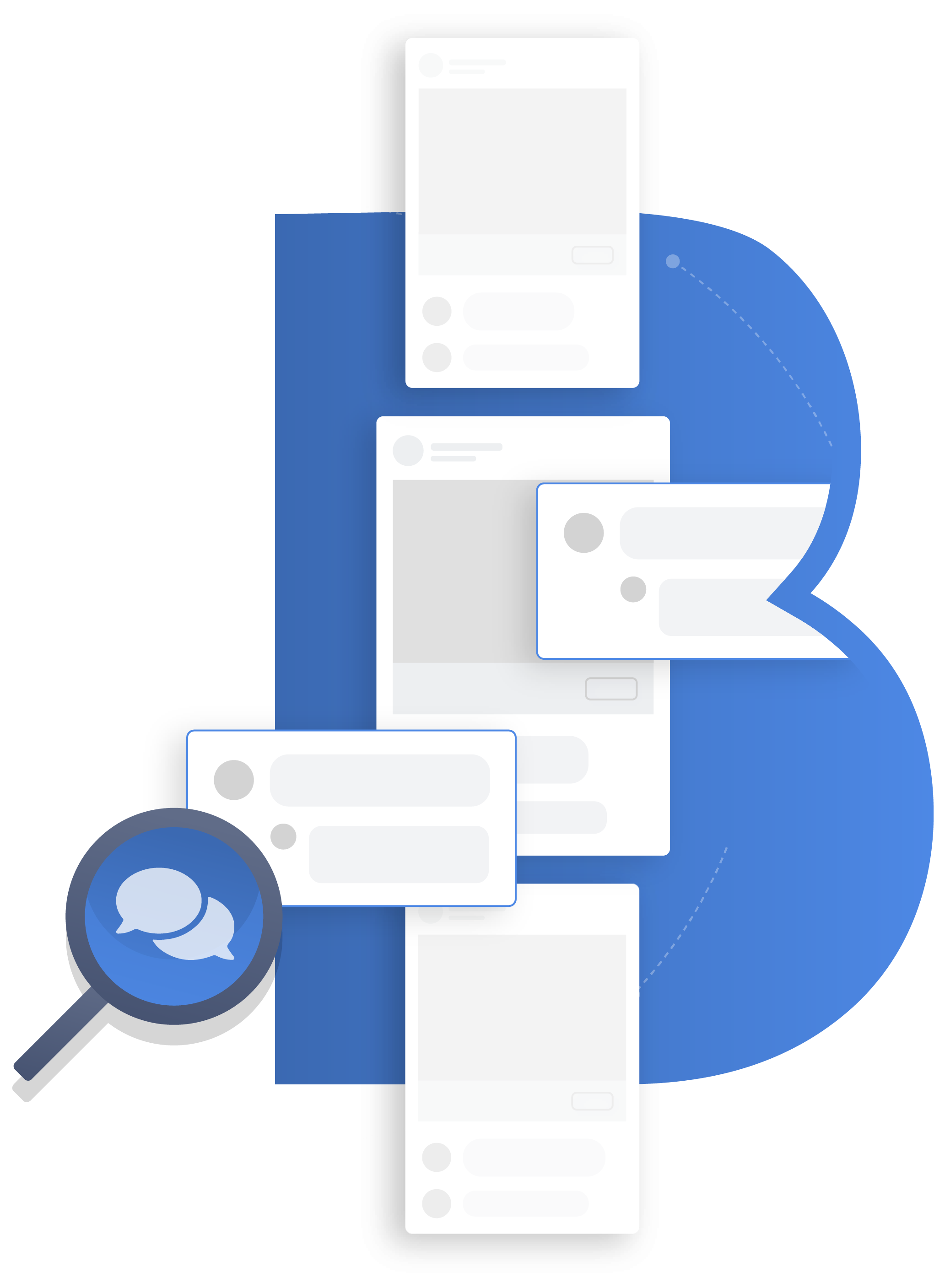 Tap Into the Power of Automation. Go Beyond Listening. Take Action!
Whether it's more sales or brand equity, the key to success is understanding what your audience cares about, and taking the right actions, at the right time.
BrandBastion Moderation + Alerts
Harmful comments, from spam to discrimination and brand attacks, are removed according to your custom brand moderation guidelines. Alerts are sent when something needs urgent attention, such as when negative sentiment spikes or there's a report of an unusual event.
BrandBastion Customer Engagement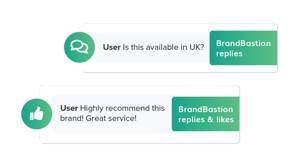 Customer questions, complaints, and feedback are detected and classified, and replies are issued on your behalf. You choose what you want responded to, set up predefined response variations, and BrandBastion replies for you or routes classified comments to private channels or your designated team.
BrandBastion Insights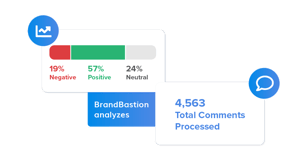 Receive actionable insights on all your engagement to drive better results on social. Periodic reports based on sentiment and PIM™ (Positive Interaction Metric) analysis are available, as well as customizable on-demand insight reports for specific topics.
Platforms Supported




Having the ability to connect directly with customers and send relevant messages to the right people at the right time has proven to be an interesting and successful project. We are excited about the collaboration with Facebook, BrandBastion, and Smartly.io!

- Emily Fielding
Paid Social Manager, Uber Eats EMEA
Get a free Engagement Analysis Report
Audit your engagement across both ads and organic accounts and receive a free tailored report outlining your engagement risks and opportunities.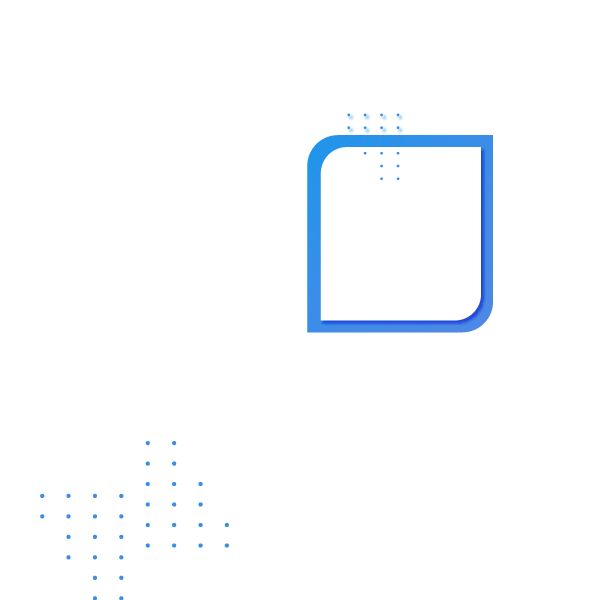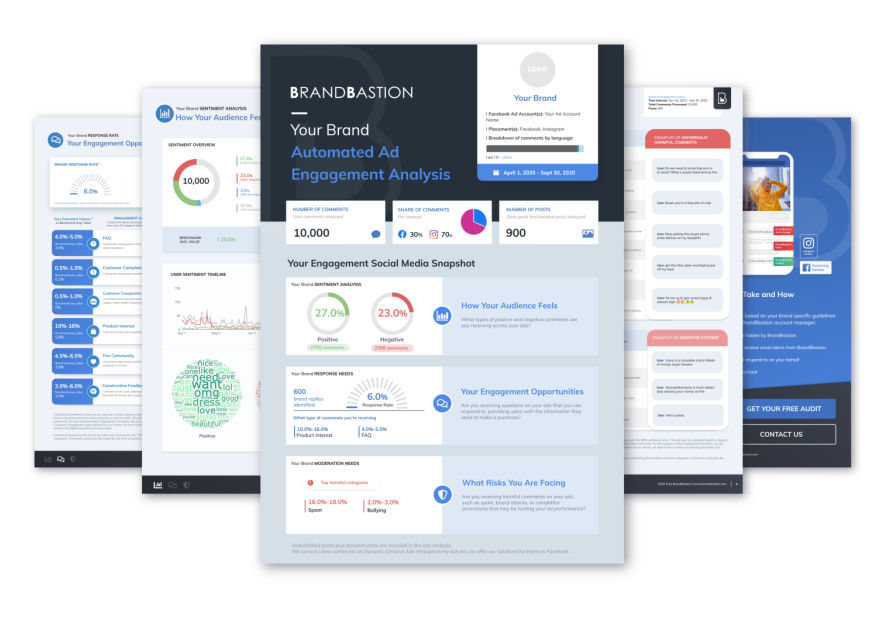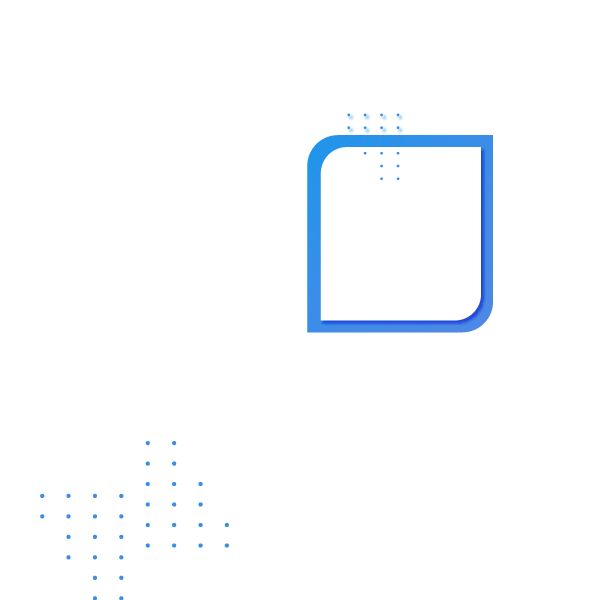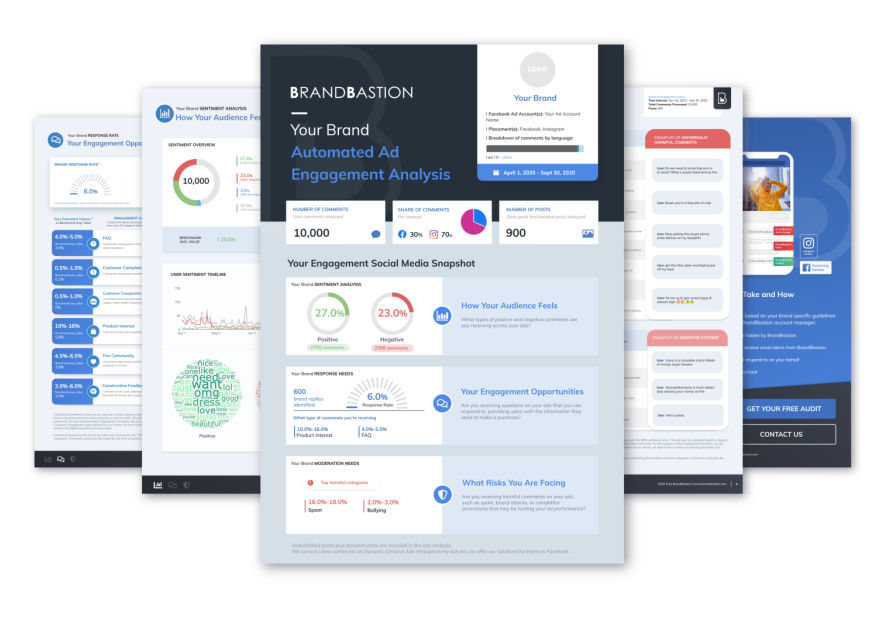 Let's Talk
How can we help your brand on social?