GET STARTED WITH A
Free Engagement Report
Claim your free report and discover your brand sentiment, engagement opportunities, and moderation needs.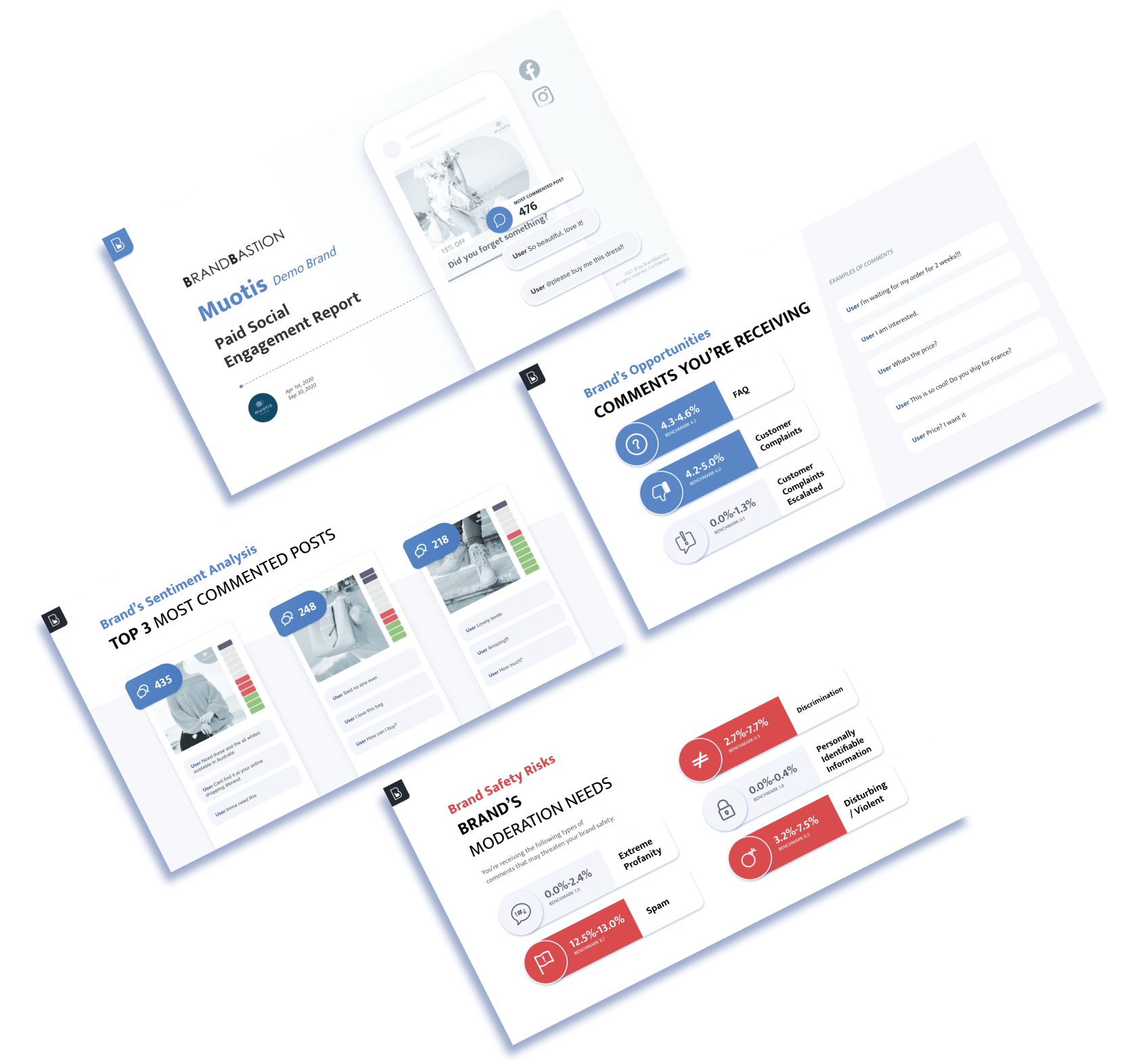 What's in the report?
Fill in your email to download a sample engagement analysis report to get an overview of what your personalized report will contain.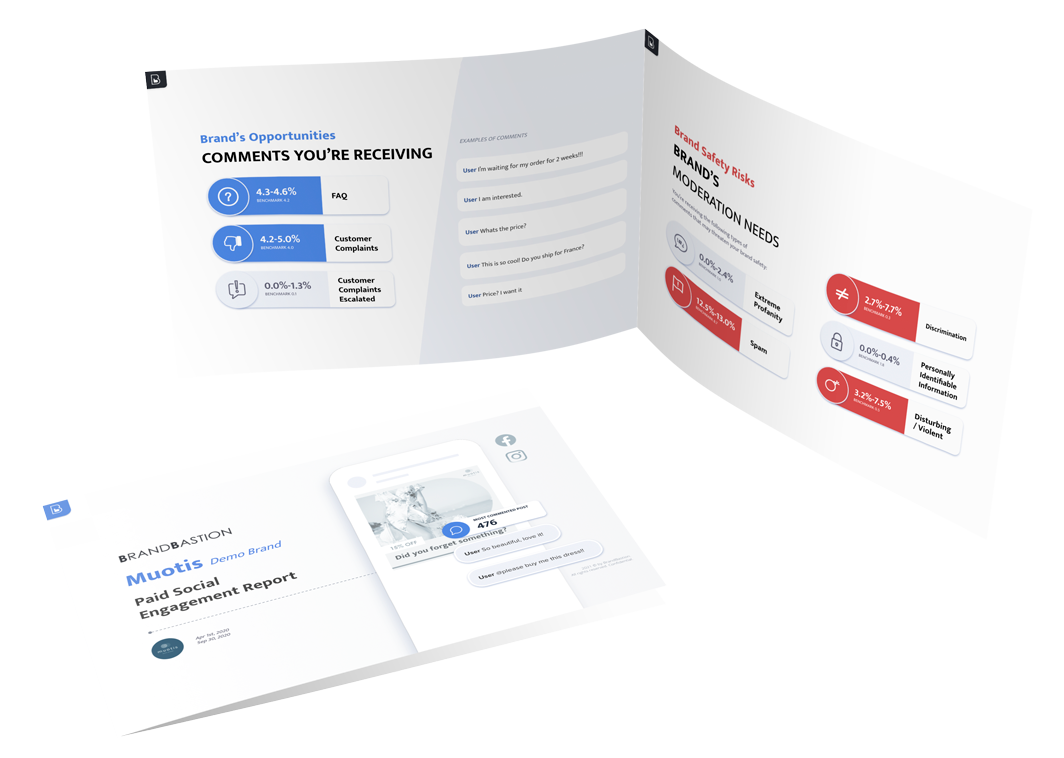 What Will You Get With
BrandBastion's Engagement Report?
Your personalized, complimentary report will take into account the current engagement you are receiving and outline:
Sentiment Analysis
How is your audience feeling towards your brand? What types of positive and negative comments are you receiving across your ads?
Engagement Opportunities
Are you receiving questions on your ads that you can respond to, providing users with the information they need to make a purchase?
Moderation Needs
Are you receiving harmful comments on your ads, such as spam, brand attacks, or competitor promotions that may be hurting your ad performance?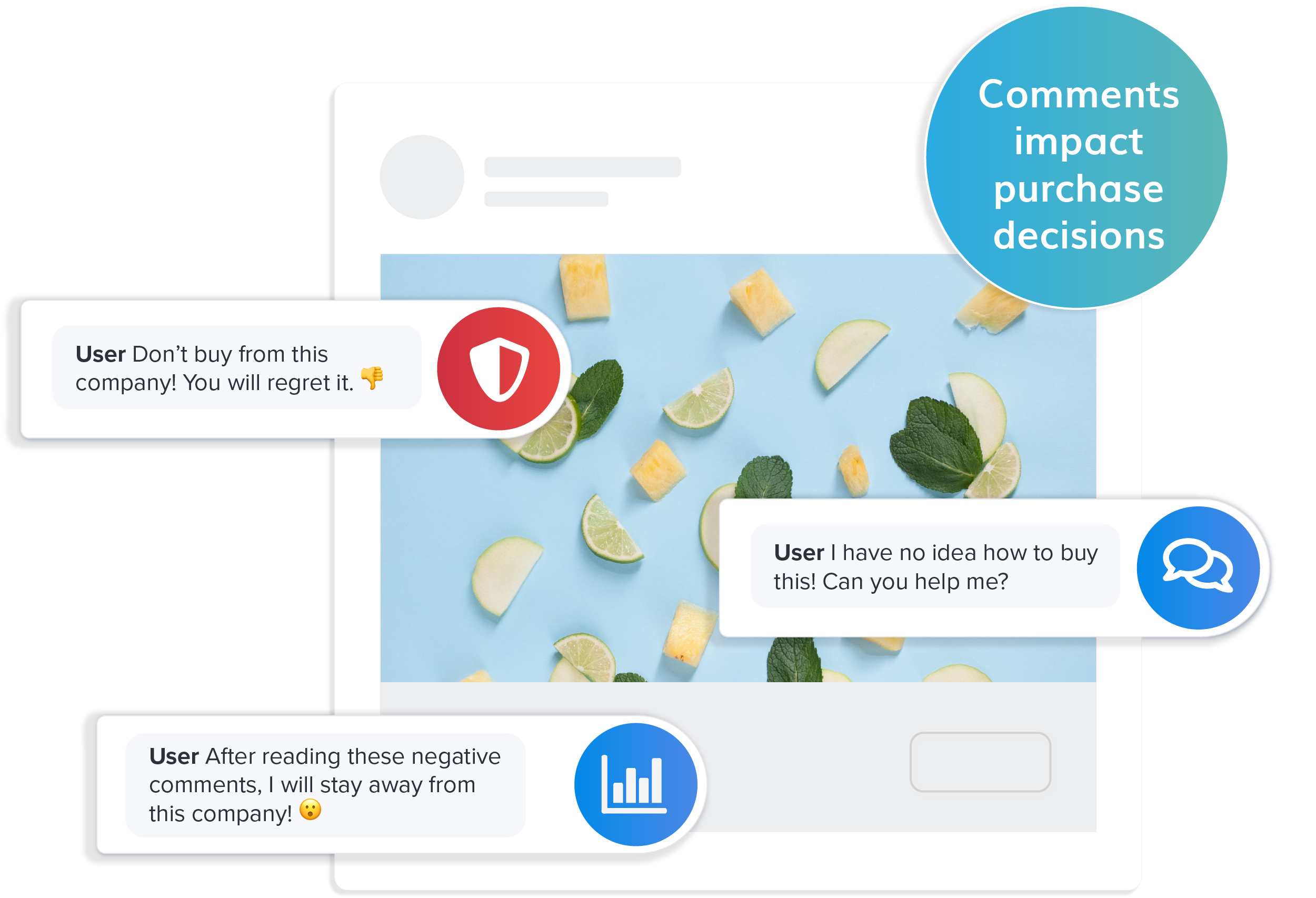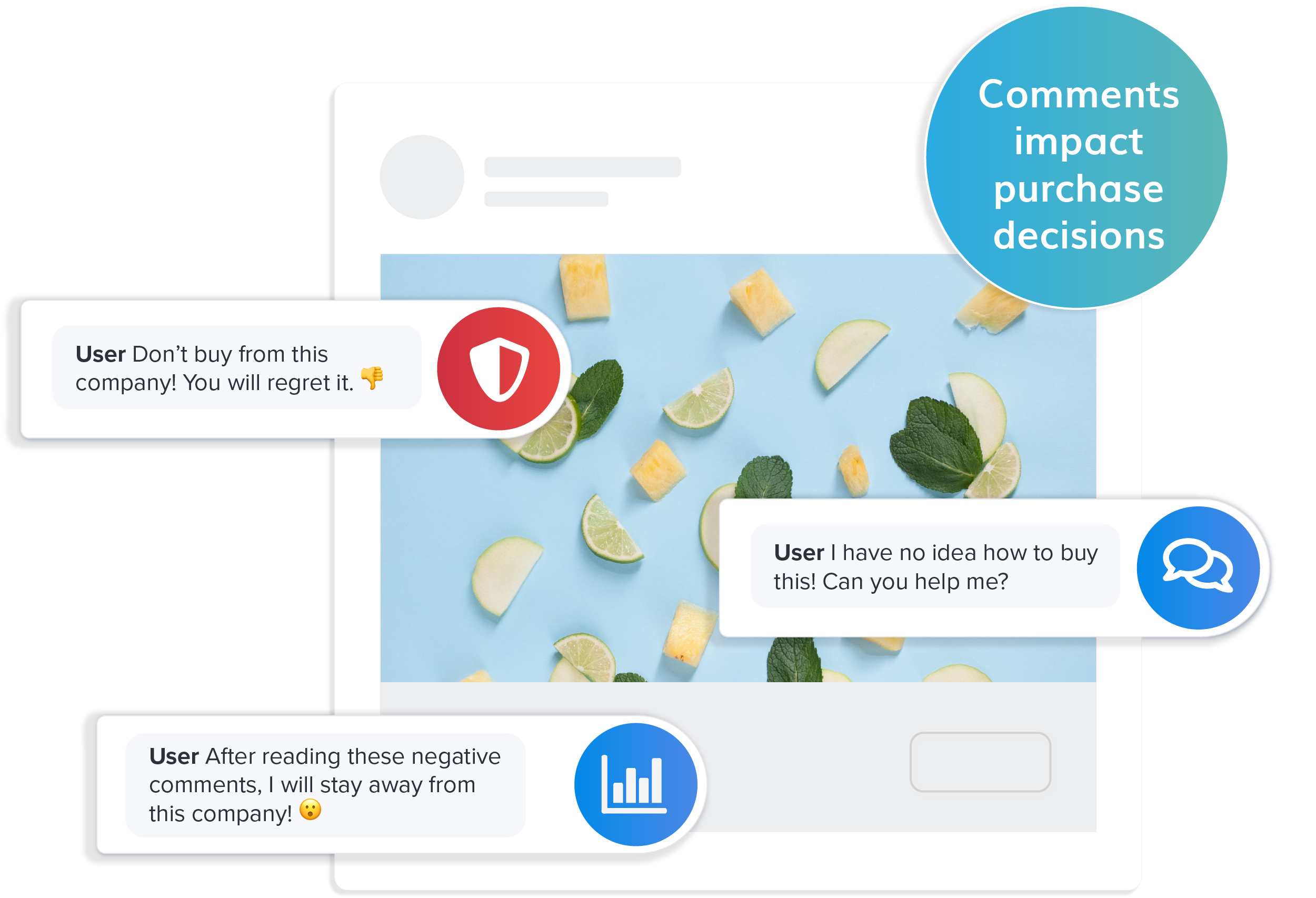 IMPROVE YOUR PERFORMANCE
Get a competitive advantage
With BrandBastion's Engagement Report, you can dive into the engagement you're receiving to identify areas that are doing well, areas that can be improved, and potential threats that can hurt your brand if not addressed.
*Comments across Facebook and Instagram paid and organic properties can be included in the analysis.
*Some limitations may apply for specific ad formats.
Get Started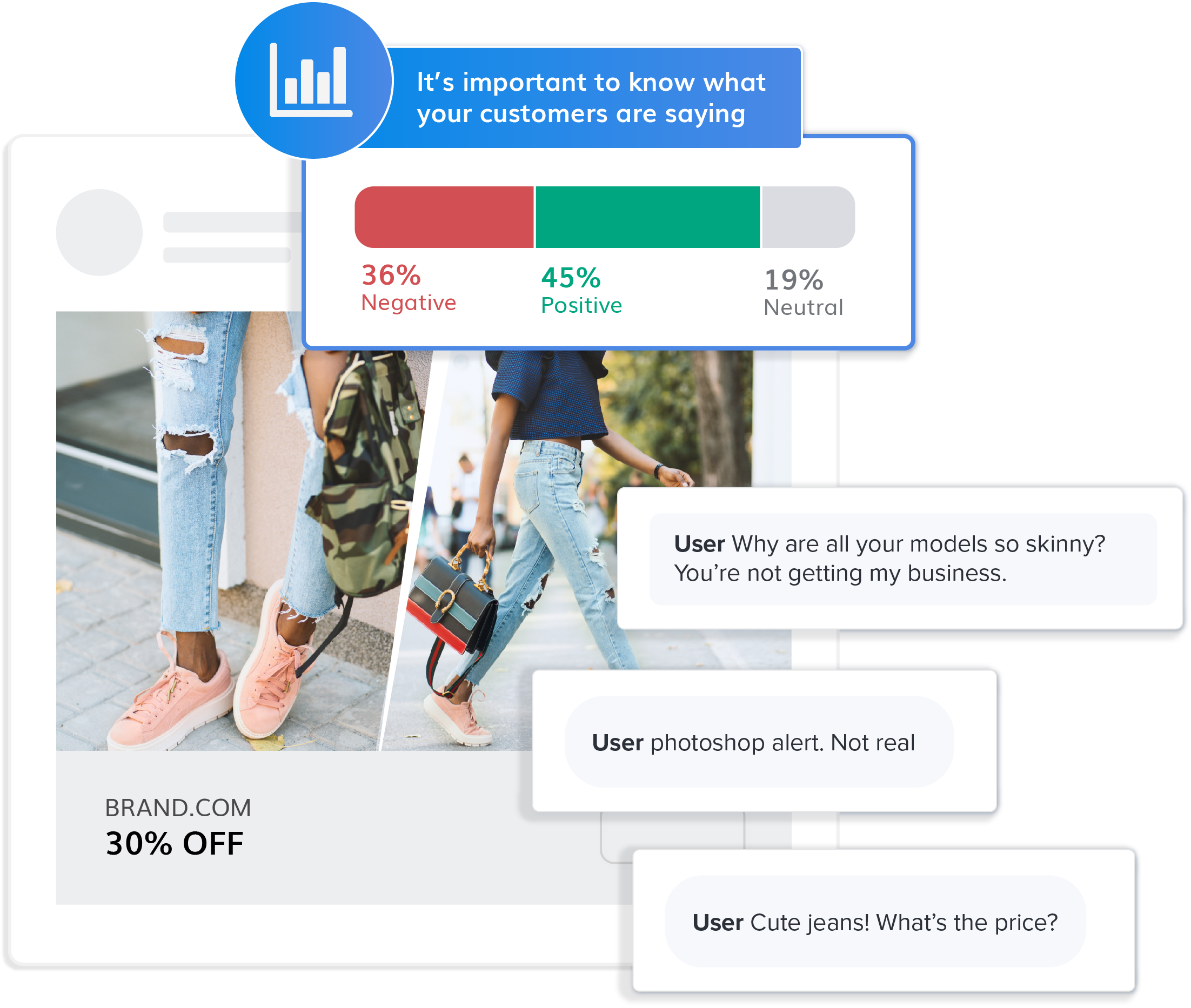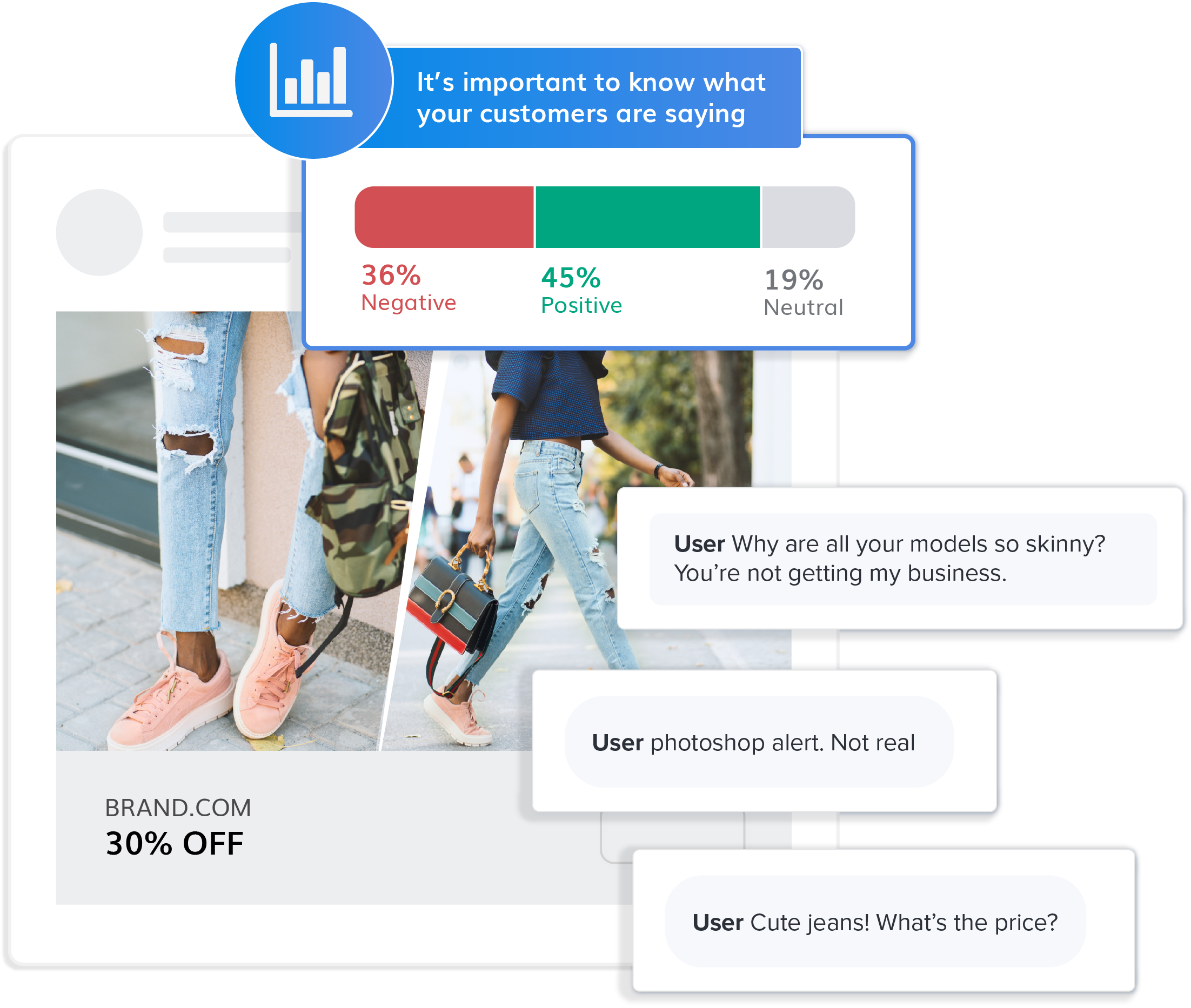 SECTION 1
Sentiment Analysis
Sudden spikes in negative comments can cause a PR crisis and lead to inefficient ad spend. BrandBastion's Engagement Report shows the overall positive and negative sentiment across your organic and paid posts, including the most used words and keywords .
Get Started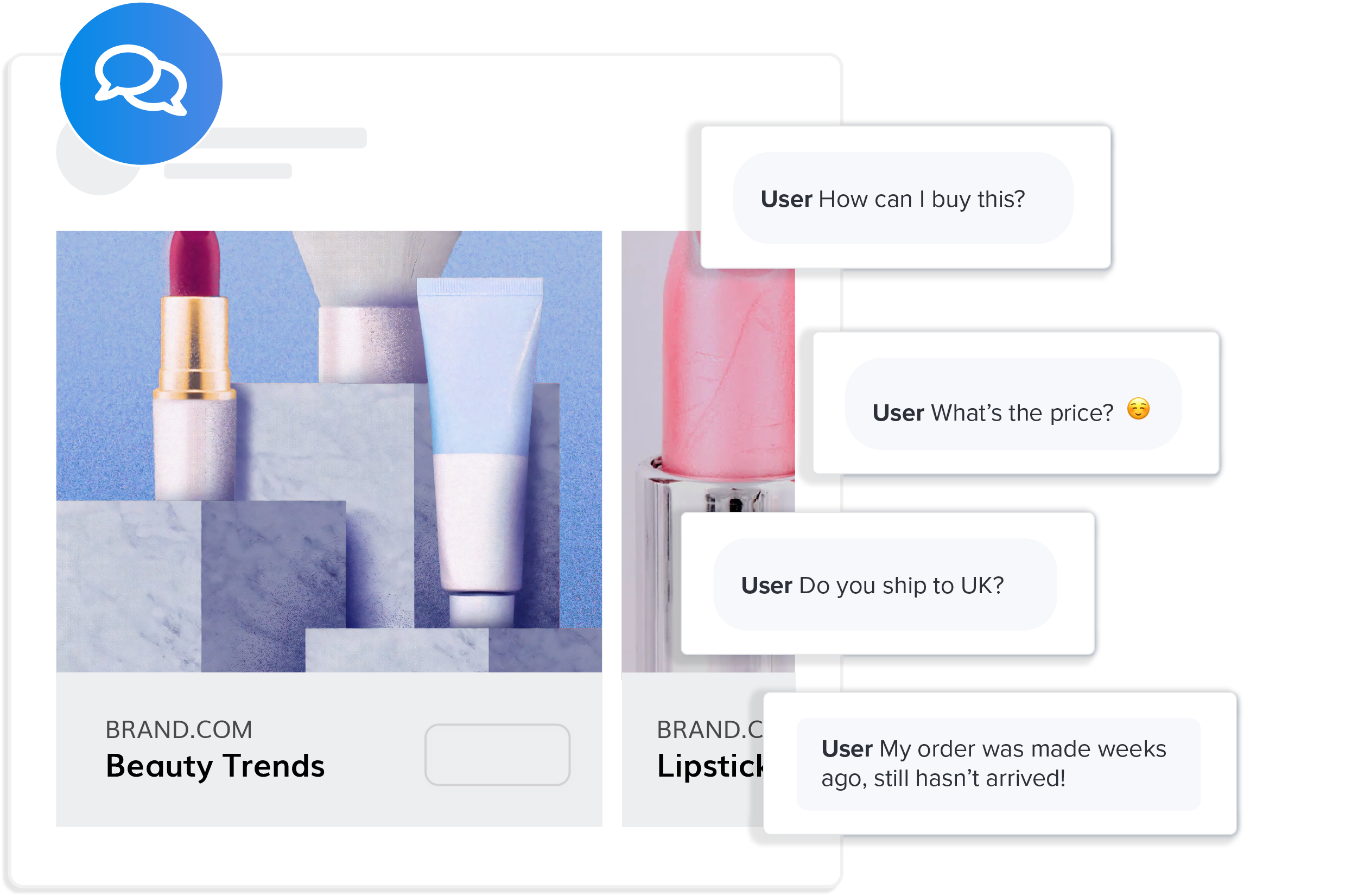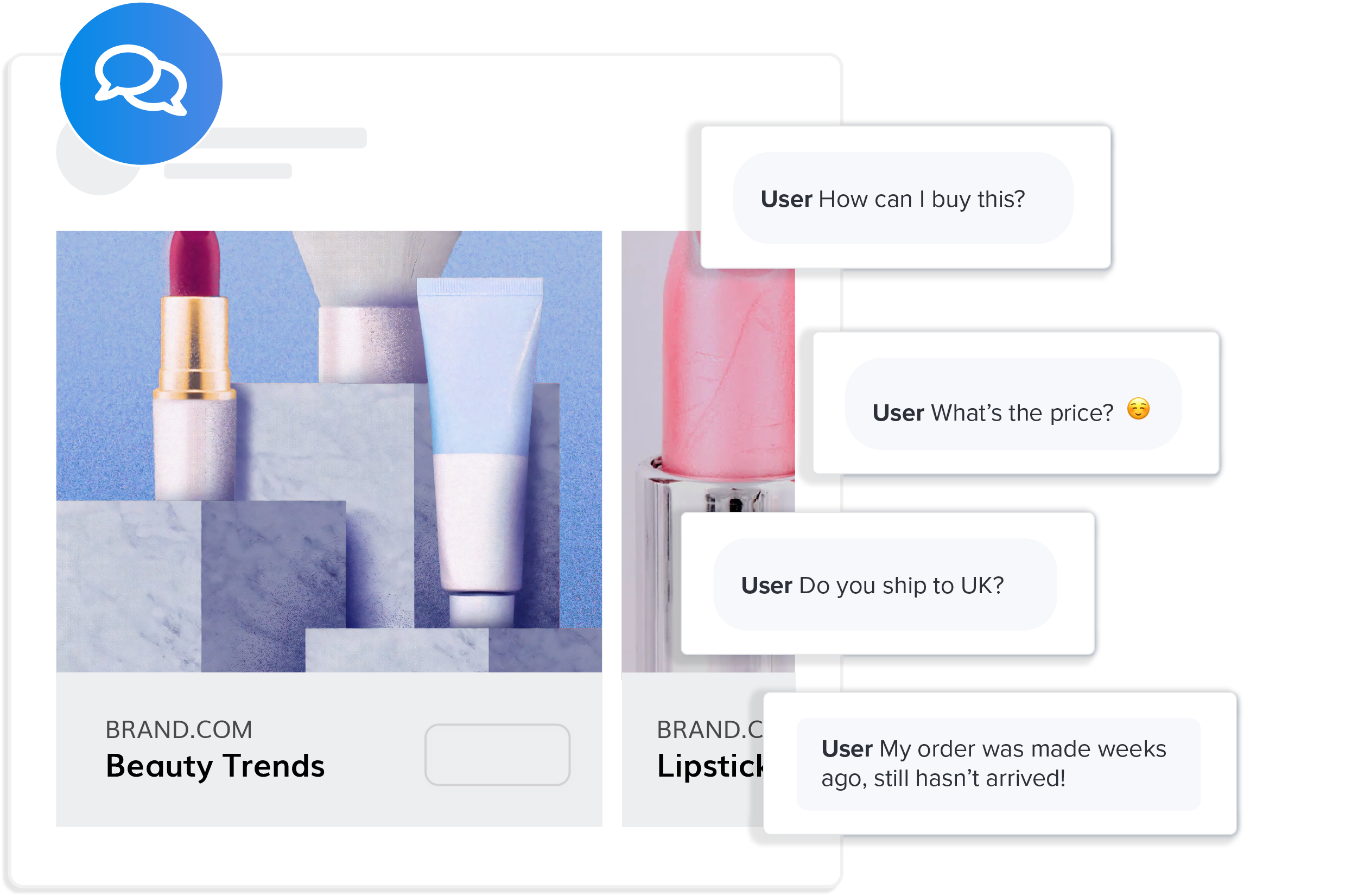 SECTION 2
Engagement Opportunities
Improve how you engage with your customers by learning more about their needs. BrandBastion's Engagement Report provides valuable insight into the most common inquiries from your customers.
Get Started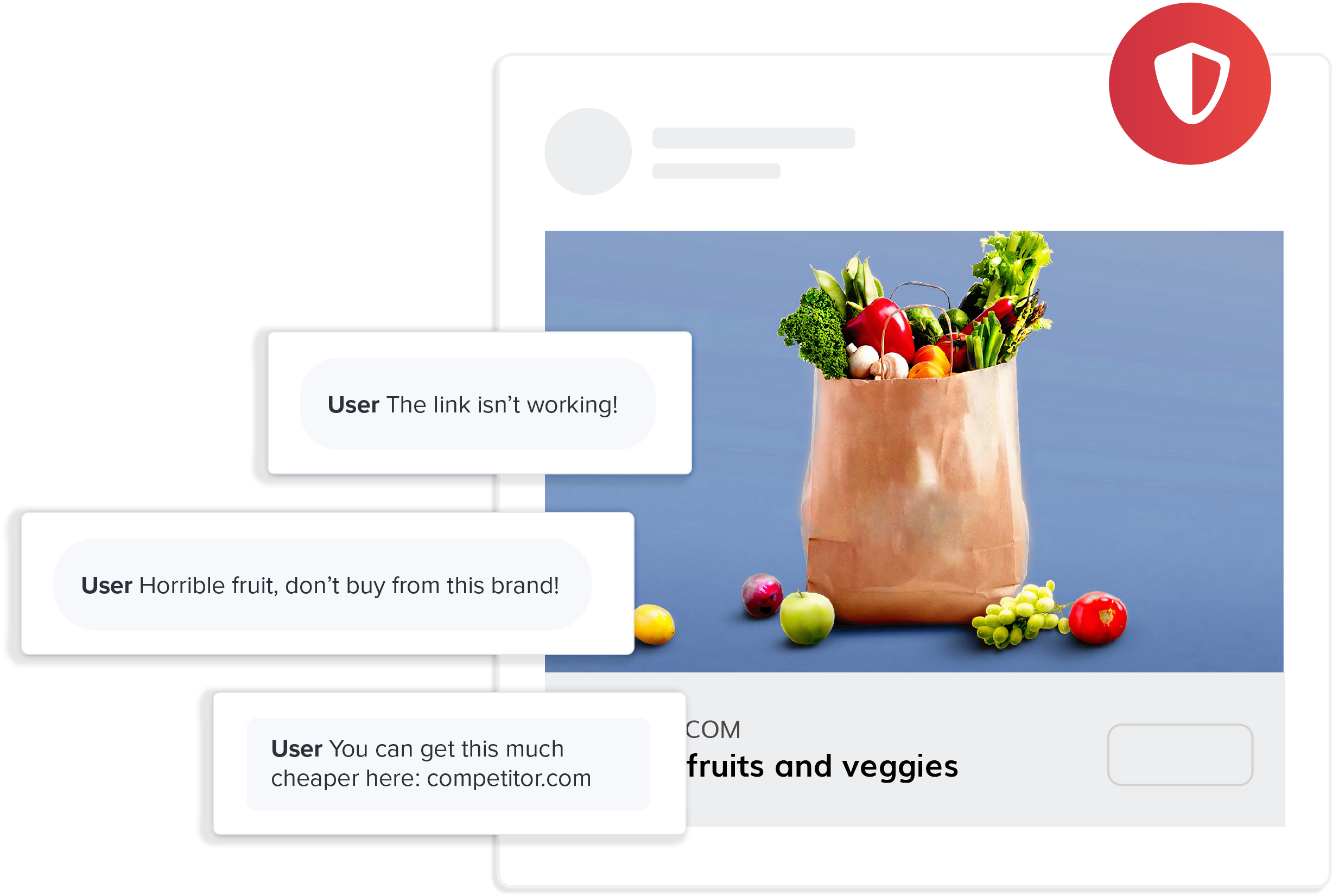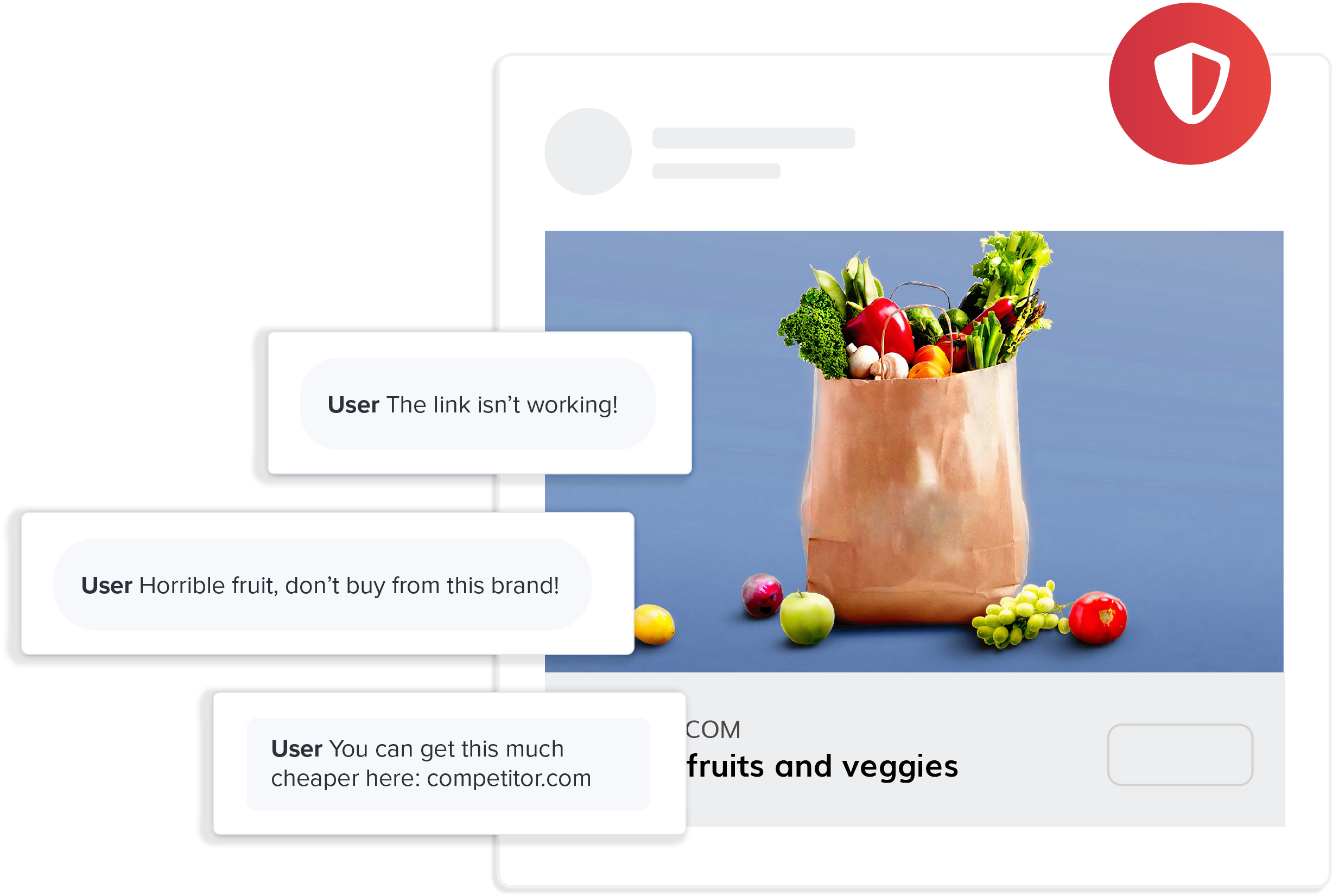 SECTION 3
Moderation + Alerts Needs
Eliminate distractions and decide what type of content needs to be moderated by keeping track of the volumes of potentially harmful comments across your organic and paid posts.
Get Started
Don't Take Our Word For It
Here's what people are saying about BrandBastion's solutions
"BrandBastion helps us manage our paid media at scale, ensures brand safety, and keeps us more plugged into the conversation about our brand."
Jordan Schultz Manager, Social Media & Brand

"BrandBastion communicates clearly and regularly with valuable insights into what our customers are saying, keeps the spam and hateful comments at bay, and provides quality customer engagement."
Jessica Honbarger Marketing Analyst

"BrandBastion's reports help us to see the full picture of what is going on in the comments. These reports are read by our PR Director, CMO, and the whole growth team so we can see how we can address our customers' worries in the comments."
Anton Gusev Growth and Monetization Manager