BRANDBASTION DTC CUSTOMER SERVICE
Enable Better and Faster Customer Service
We'll give your customers a better experience with fast resolutions, exactly when and where they need it. We handle thousands of tickets seamlessly across email, chat and social media direct messages.
✔ Easy & Fast Setup ✔ Only pay per ticket handled

BrandBastion is Trusted by 450+ Accounts Including Top Advertisers
Fully Managed Service & Fast Setup
Our service is fully managed. We keep your customers happy by responding swiftly.
Scalable & flexible: pay per ticket
We provide you with a flexible pricing model. You'll only pay per ticket handled.
We integrate with your current processes and team
Whatever platform you currently use, we got you covered. And we can also help with the configuration.
FAST-GROWING D2C BRANDS
We Make Sure Customer Service Scales With Your Brand
This was the BEST support I EVER received from ANY vendor. The response time of the @brand team was exemplary, and I found my issue resolved without any complication. THANK YOU!
- Real feedback we received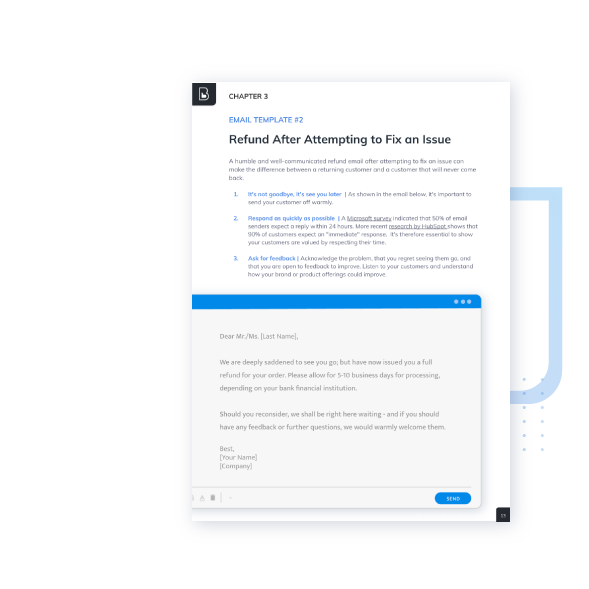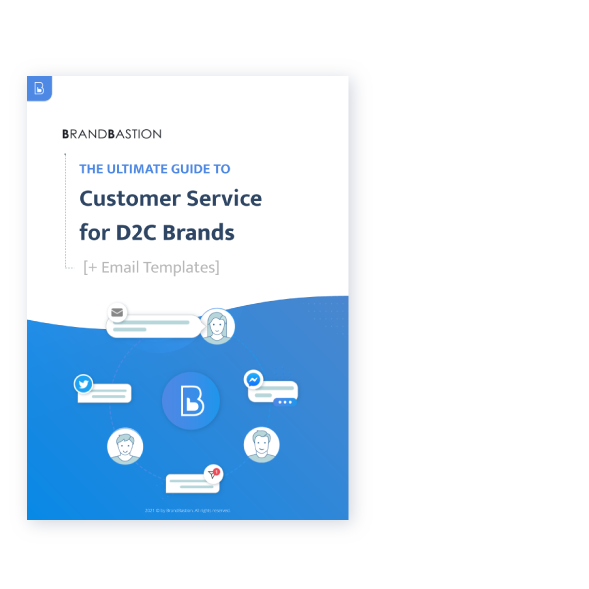 FREE DOWNLOAD
The Ultimate Guide to
Customer Service for DTC Brands
Free email templates to improve Customer Service
Tips to manage Customer Service as a fast-growing DTC Brand
How to exceed evolving consumer expectations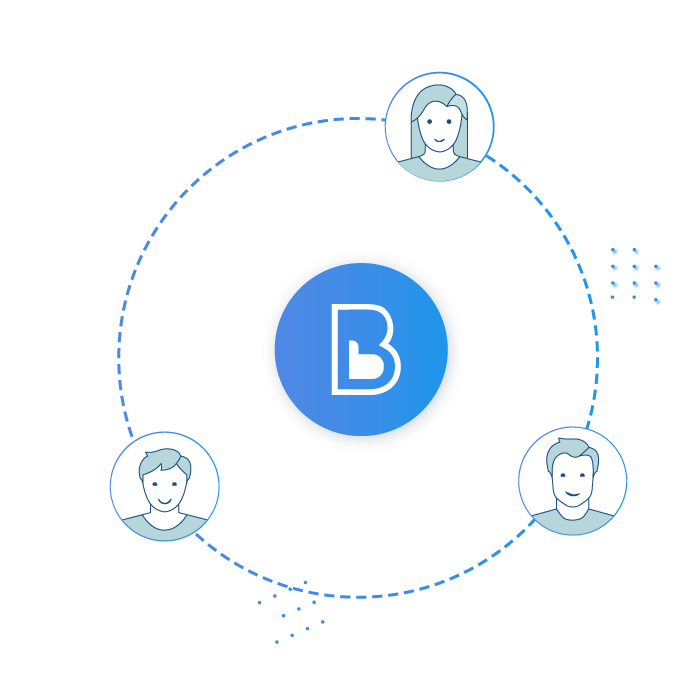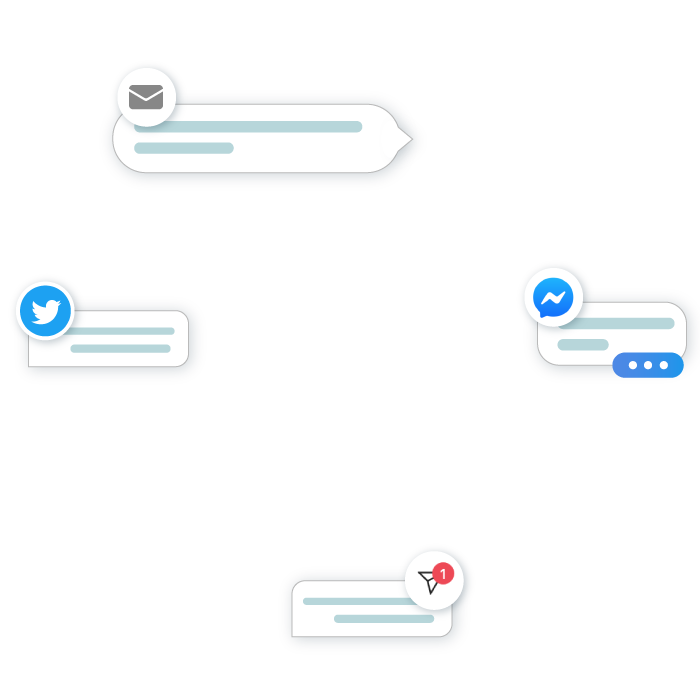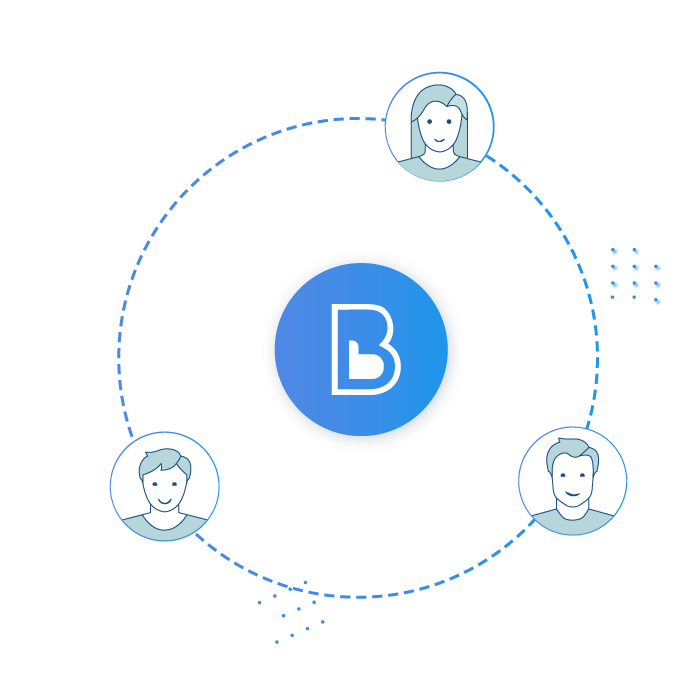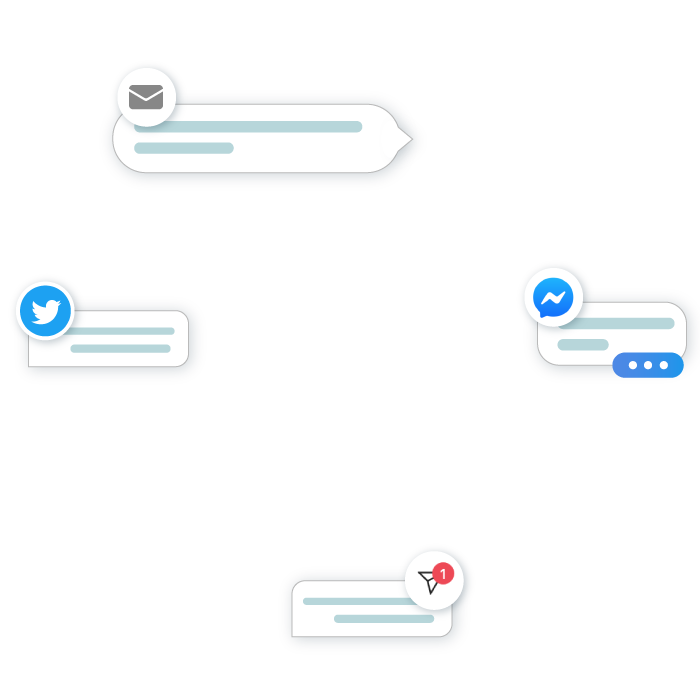 FAST SOLVING TIME
Taking Your Customer Service To The Next Level
We provide fast and efficient solutions to close tickets and improve customer experience on an omnichannel level.
We have a long track of successfully boosting customer satisfaction scores across several direct-to-consumer (DTC) brands.
I want to know more ➜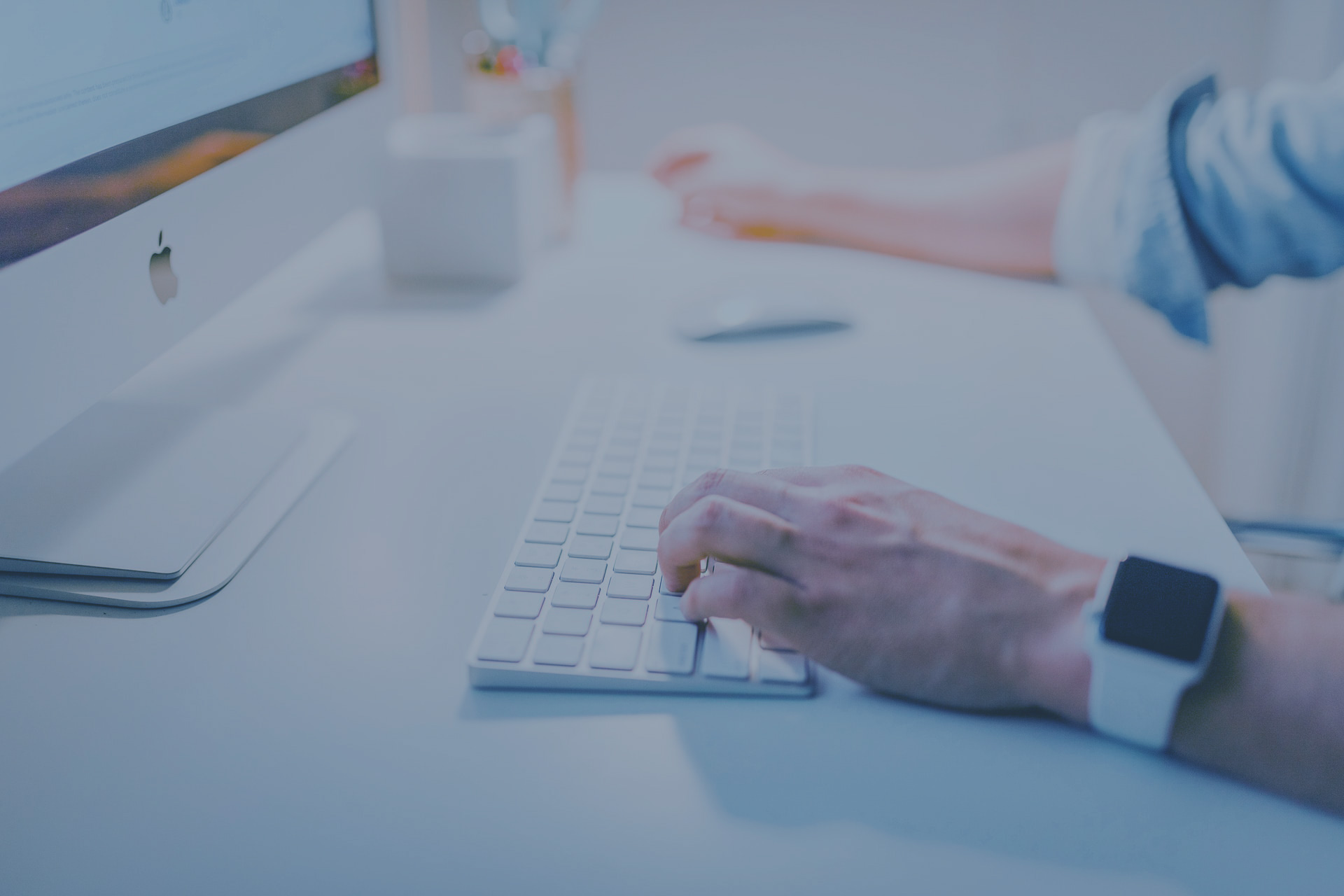 BRANDBASTION SUCCESS STORY
How a Company with +$30M in Annual Revenue Scaled DTC Brands While Achieving +85% Customer Satisfaction Scores
75,000+ total customer queries handled during Q4
4.6-4.7 TrustPilot scores after implementing BrandBastion
Pricing
Minimum 330 tickets per month. Customer service manual required. Additional languages available upon request.

Don't have a customer service manual or want to update yours? We create top-quality customer service manuals for an additional cost.
---
$999 Setup Fee | 2-week Setup
Project Manager & Kickoff Session
Languages Covered: English and Spanish
Trained Agents working 12 hours per day, 7 days a week
Email & Chat Support
Facebook, Instagram, and Twitter DMs Support
---
$3 per ticket
Request a Free Consultation
Addon: Customer Service Consulting and Handbook Drafting
Quote upon request
We research your customer service needs and draft a manual containing all of the information that your company needs to create outstanding customer experiences.
Addon: Public to Private Flow
Quote upon request
We'll identify public Customer Complaints comments on Facebook and reply publicly and privately, making the customer service journey as fast and efficient as possible, while keeping the user's and the brand's privacy intact.
Let Us Make a Difference For You Too
Feedback we received from real users
This was the BEST support I EVER received from ANY vendor. The response time of the @brand team was exemplary, and I found my issue resolved without any complication. THANK YOU!
I have really enjoyed my conversations with customer service!

Very helpful, courteous and very attentive to the needs of customers. I would recommend all my families and friends to @brand based on the experiences that i had dealing with your company.

I really appreciate your great services!! Please do not change your business model. Your supports to customers had been a 5 diamonds to me.
Thank You so much, greatly appreciated. Excellent Customer Service. S

upport was extremely fast and polite. I am completely satisfied with my purchase.
BrandBastion D2C Customer Service
BrandBastion D2C Customer Service
Specialized Customer Service for Direct-to-Consumer (D2C) Brands
Let's Get Started ➜