Tech Brands and Apps
Tech Brands and Apps
Trust BrandBastion
We help brands manage engagement at scale.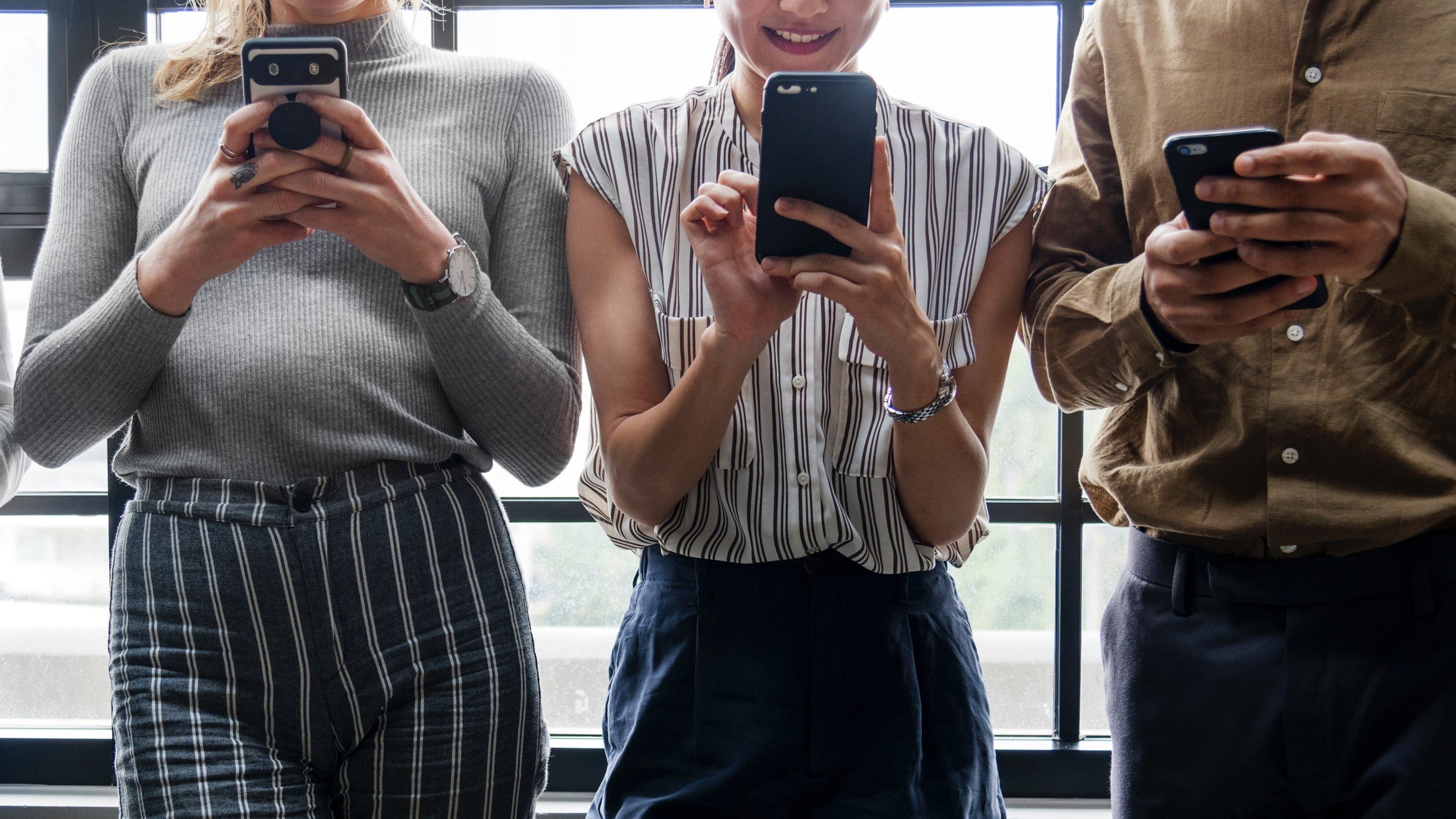 WE MAKE IT SIMPLE
We help tech companies ranging from subscription to ride-share and delivery apps boost conversions and ROAS, achieve 100% customer response rates, increase retention, and prevent social media crisis around the clock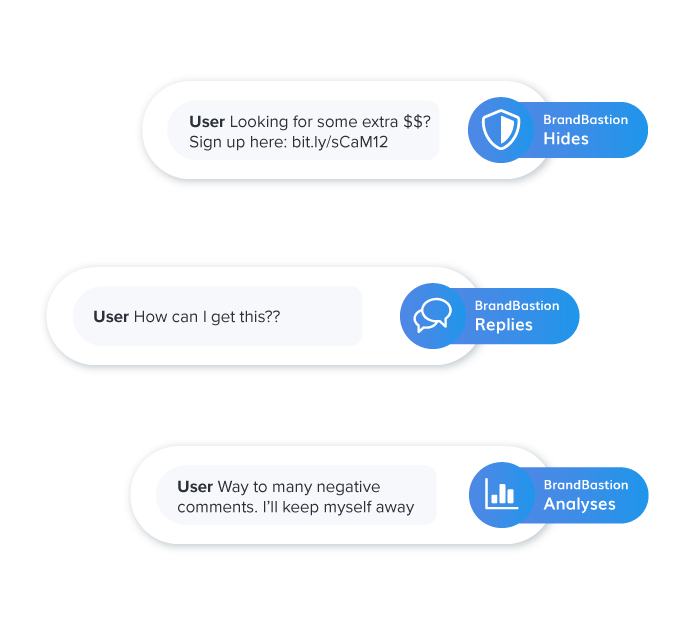 WE MONITOR, MODERATE, AND RESPOND TO YOUR BRAND'S COMMENTS 24/7
Protecting Your Tech Brand at Scale on Social
BrandBastion monitors every comment you receive across ads and organic, to identify engagement in need of moderation or a response. We take actions on your brand's behalf around the clock 24/7 including nights, holidays, and weekends.


24/7 COMMUNITY MANAGEMENT FULLY MANAGED SERVICE
BrandBastion works around the clock to:
Remove harmful comments and alert you
24/7 MODERATION + ALERTS
Spam, scam, unauthorized selling, brand impersonation, and other malicious comments can damage brand reputation and customer experience. BrandBastion hides harmful comments in real-time from all your social accounts. We also send you alerts if there's an urgent issue.
Reply to user questions on your behalf
24/7 CUSTOMER ENGAGEMENT
It is essential to respond promptly to all customer feedback and purchase inquiries as it increases conversions and brand loyalty. Our premium response solution issues replies that sound natural, matching the tone of the customer's comment.
Turn social data into actionable insights
INSIGHTS & REPORTS
Discussions across your social media campaigns and accounts offer invaluable insights into brand perception, campaign performance and can result in new product development. BrandBastion provides detailed reports on topics discussed as well as sentiment analysis on specific campaigns.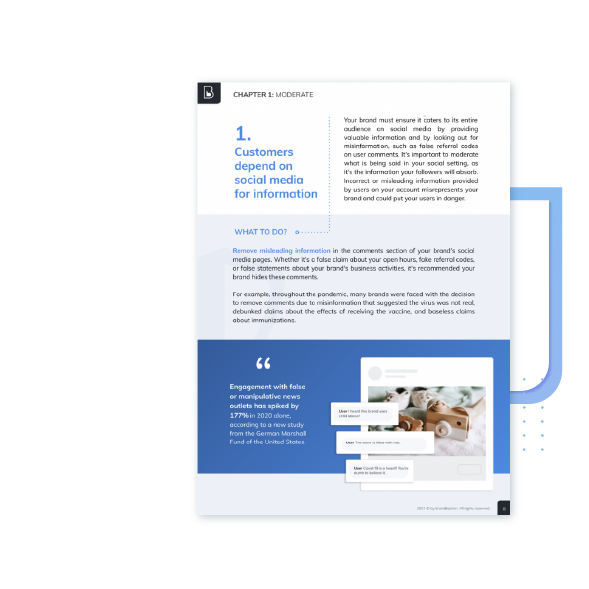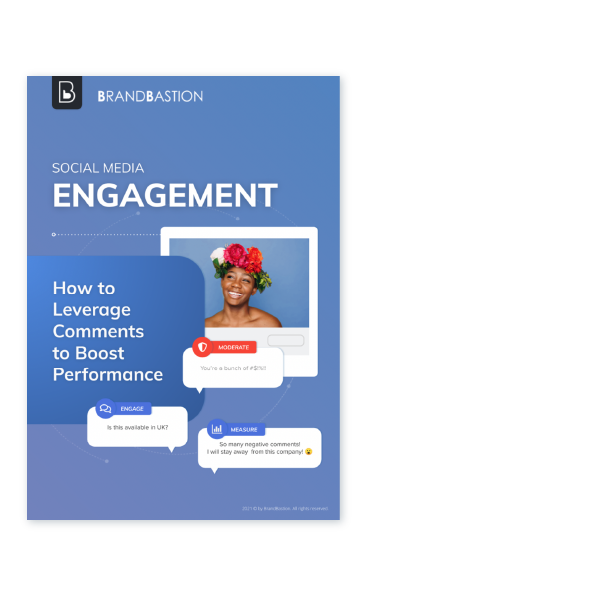 FREE DOWNLOAD
Guide: How to Leverage Comments to Boost Performance
Tips on how to manage all types of engagement - the good, the bad, the ugly
Best practices from Fortune 500 companies, disruptors, and challenger brands
How managing engagement effectively impacts social media and ad performance
SUCCESS STORY
How Joom Runs Dynamic Ads at Scale Whilst Keeping Control
+ 34% conversions

+31 % ROAS
after implementing BrandBastion Moderation + Alerts solution



Anton Gusev, Growth and Monetization Manager at Joom talks about BrandBastion's solutions
PEOPLE LIKE WORKING WITH US
Don't Just Take Our Word For It
"BrandBastion has really helped us with the volume of ad comments associated with getting our ad campaigns to scale. BrandBastion communicates clearly and regularly with valuable insights into what our customers are saying and how their comments are being addressed, keeps the spam and hateful comments at bay, and provides quality customer engagement."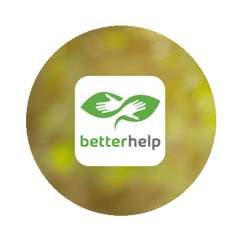 "BrandBastion helps us manage our paid media at scale, ensures brand safety, and keeps us more plugged into the conversation about our brand."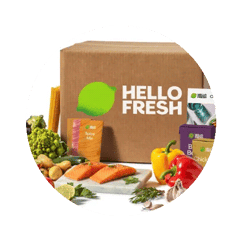 "BrandBastion allowed us to increase our response rate and cut down response times, while giving our team the opportunity to focus on the cases that require a personalized touch and our in house expertise. This collaboration enables us to be more engaged than ever with our community."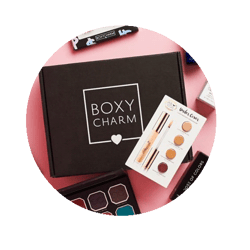 The nature of social media presents tech brands with challenges:
Hijacking of social media ads
Many malicious players ride on the high reach that ads have, spreading spam, scam, competitor promotions, or brand attacks in the comments that appear right below an ad. These comments are visible to everyone the ad is served to, impacting performance and brand perception.
Optimization of ads without a contextual understanding of user sentiment
Tech brands focus on activations and user acquisitions, relying on engagement metrics like likes and clicks to determine which ads to channel budget towards. But such engagement can be negative engagement. Without understanding what is said in the comments, context can be lacking and ads may not be as optimized as possible.
Undetected customer inquiries
Brands usually have highly attentive teams responding to users on organic but often struggle to detect what is happening on the numerous ad variations running concurrently, especially when dynamic ads are used and ads and being run from multiple accounts across regions.
Difficulty in managing global engagement in multiple languages
Tech brands tend to have global audiences, and managing engagement across different languages can prove to be extremely difficult to do accurately and efficiently. Brands that do well in their home markets often have difficulty scaling up their advertising in new markets due to the challenges presented by different languages.
Let's Talk
How can we help your tech brand on social?