SENTIMENT & TOPICAL ANALYSES
BrandBastion helps you understand your customers and drive better results on social through a range of analytics offerings.
Free Analysis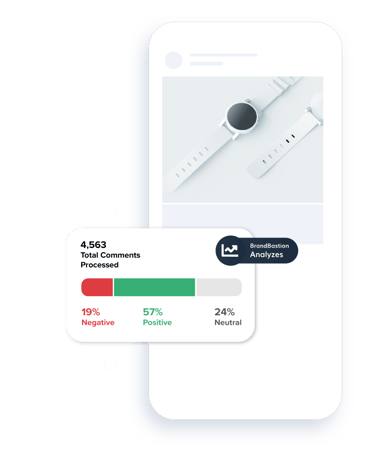 Trusted by 450+ accounts including top advertisers ⟶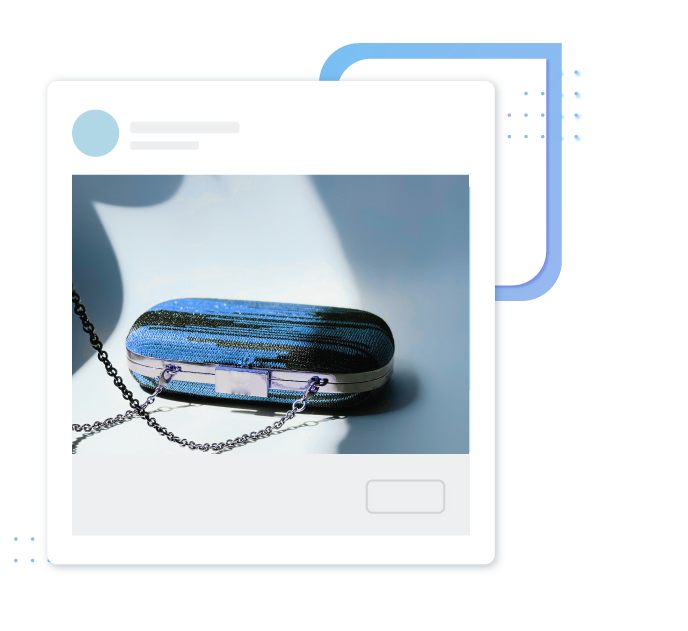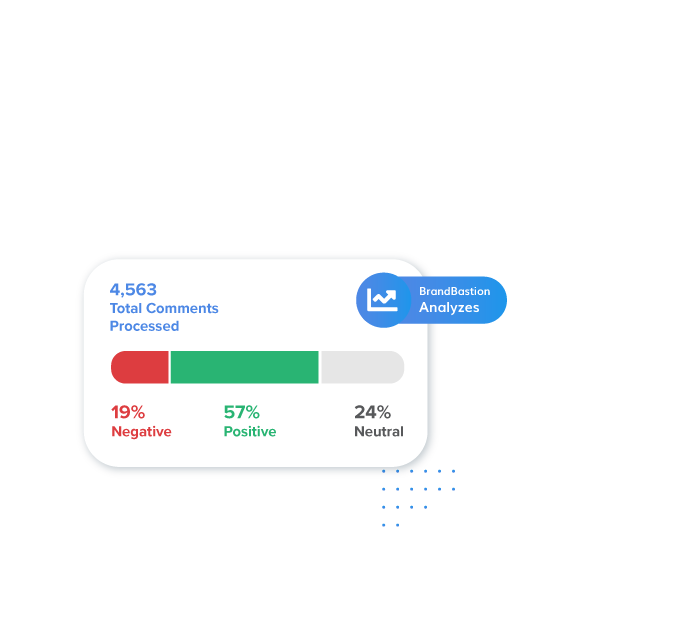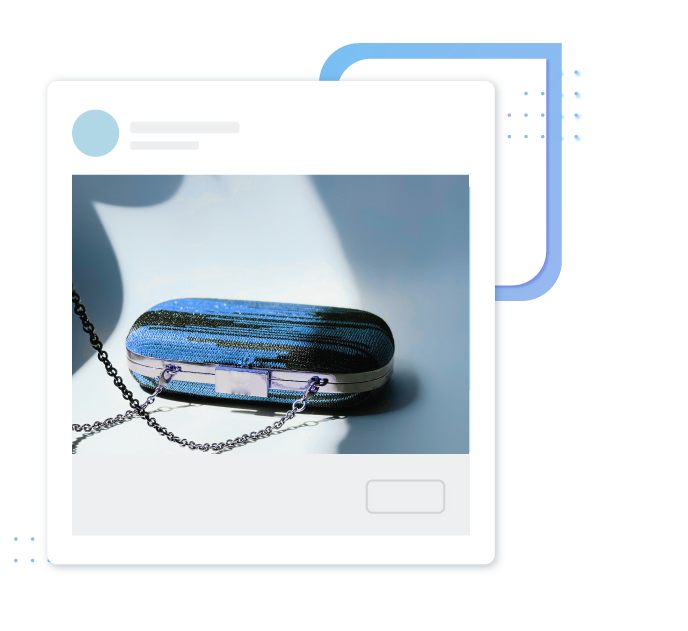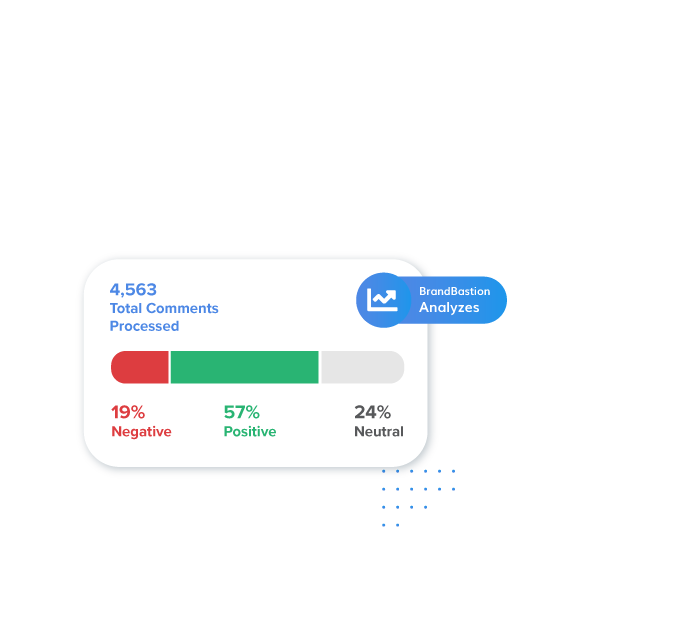 Specific categories of engagement
Customizable on-demand insight reports
If you're interested in learning what topics people are discussing across your campaigns or what features users are requesting across your accounts, BrandBastion can provide this information for you in a customized report specific to your needs.

Our analyst team is here to help you understand your engagement and to help you present your data in the best way possible.
Get a Free Engagement Audit


PIM (Positive Interaction Metric)
Sentiment and PIM™
If you're interested in understanding how your audiences are perceiving your branding campaigns, BrandBastion provides highly accurate sentiment and positive interaction metric data.

These insights can be streamed directly to supported third-party platforms such as Smartly.io, provided through custom APIs or in customized reports.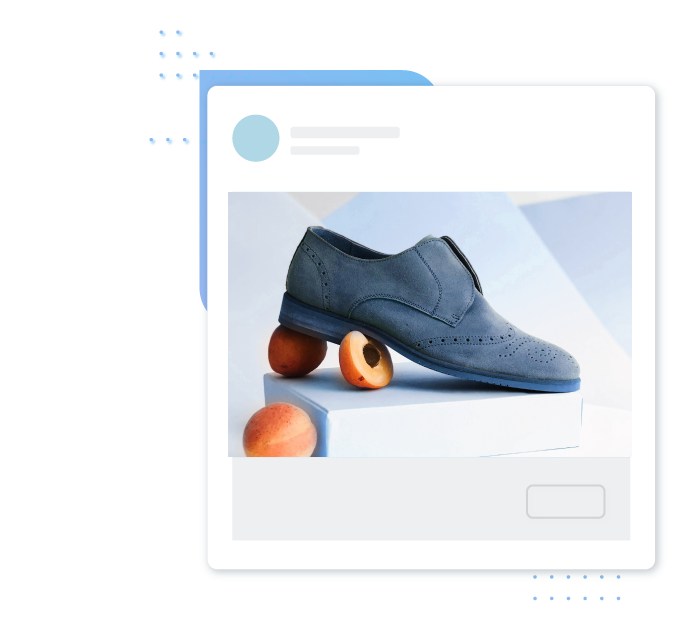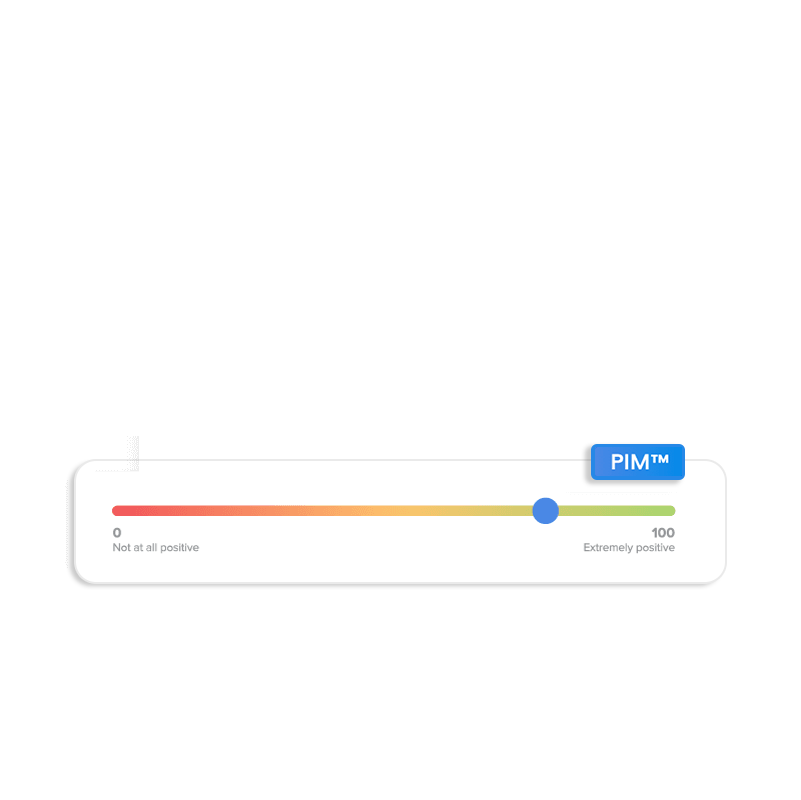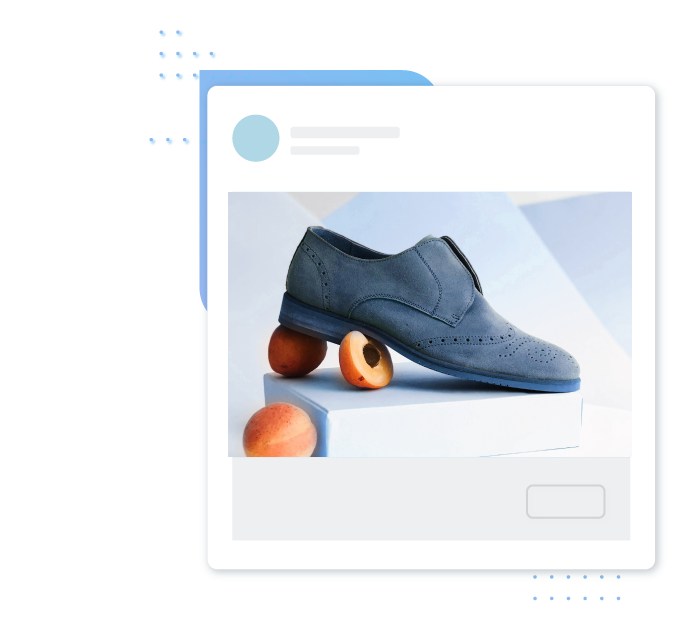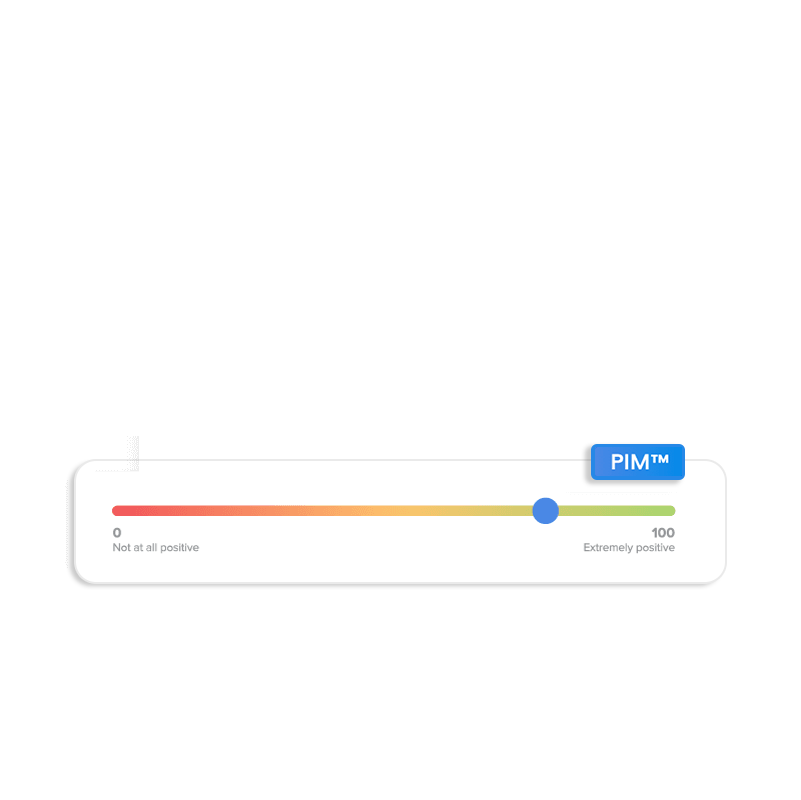 Why BrandBastion?
Highly accurate sentiment and topic classification: We have built proprietary technology using classifiers trained on vast amounts of social media native content to consider context, tone of voice, and emojis, among many other factors.


Flexible delivery: Whether you want beautiful reports ready to be shown to management, spreadsheet exports for your team to analyze, data streamed to in-house dashboards via API, or to the ad tech platform Smartly.io, we deliver data and insights in the format that you choose.


Top-level, qualitative insights into your engagement: Instead of just reporting on standard metrics, we specialize in reports and insights that help managers, CMOs, and leadership teams make decisions about strategy and priorities.
Client story
Understanding brand perception at scale
A global travel brand was looking to invest more into their branding campaigns after a series of negative press features. They wanted to understand how their audiences were perceiving their campaigns in real-time from a qualitative perspective.

To measure which ads generated the most positive / negative reactions, they started streaming BrandBastion Insights to track how campaigns were performing and increase budget for the boosted posts receiving the most positive reactions.

Post-campaign stage, they also used BrandBastion Insights to learn more about which topics generated positive and negative discussion.
PIM™ Definition
Staying on the pulse of audience perception
PIM™ is BrandBastion's proprietary metric that looks at all interactions a user can take when seeing an ad. The metric incorporates user interactions occurring on Facebook and Instagram ads classified as positive or negative and weighted according to the estimated effort taken to perform the interaction. This includes: comment sentiment, post shares, user tags, and all emoji reactions. The PIM™ metric gives insights into how ads and campaigns are performing in terms of audience perception.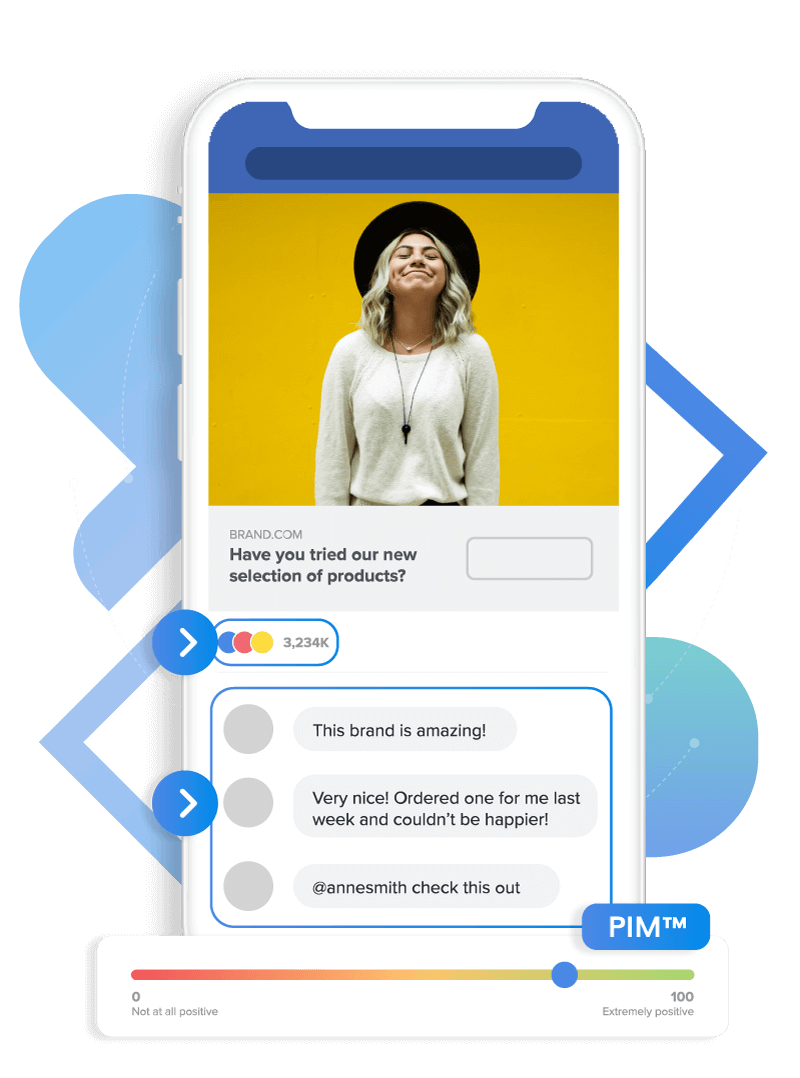 Don't Just Take Our Word For It
BrandBastion has really helped us with the volume of ad comments associated with getting our ad campaigns to scale. BrandBastion communicates clearly and regularly with valuable insights into what our customers are saying and how their comments are being addressed, keeps the spam and hateful comments at bay, and provides quality customer engagement.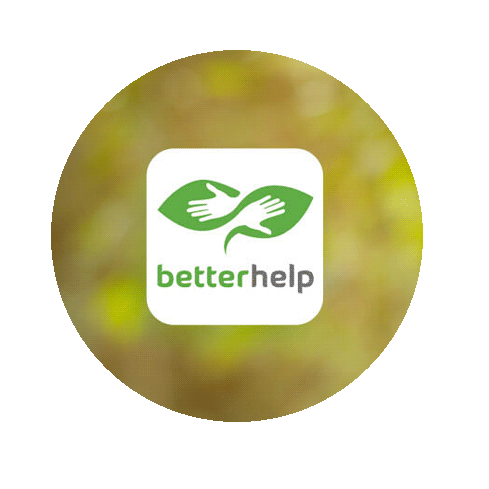 I would recommend BrandBastion to any company receiving high engagement on social media. They keep our social properties clean from harmful content 24/7 and alert us in any situations that require our immediate attention. They give us peace of mind around the clock.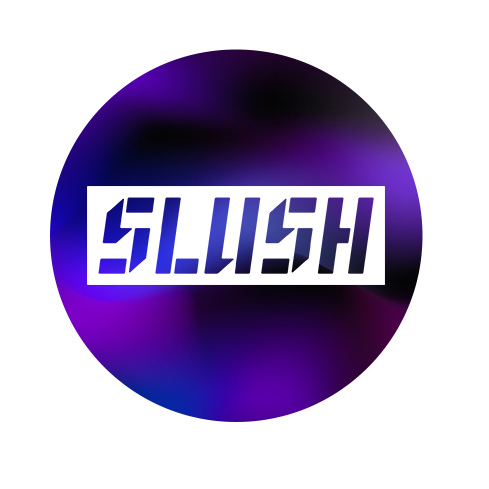 BrandBastion helps us to see the full picture of what is going on in the comments. These reports are read by our PR Director, CMO, and the whole growth team so we can see how we can address our customers' worries in the comments.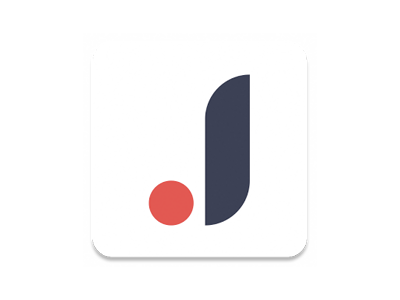 Let's Talk
How can we help your brand on social?