BRANDBASTION CARE
Keep your community engaged effortlessly
We reply to your brand's comments on your behalf 24/7, helping you increase response and engagement rates.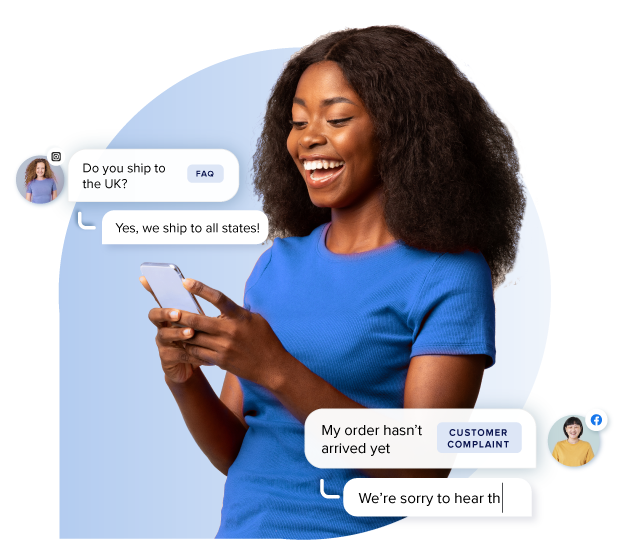 INCLUDED IN THE FULLY MANAGED SERVICE
What Makes Us Different
AI-Powered Comment Management
We respond to comments 24/7 using AI + Human expertise to act fast and with accuracy. Supported by our human content specialists to ensure the most brand-appropriate responses.
Comment Analysis & Classification
Each comment is analyzed and labeled with a category (e.g. customer complaint, fan community, etc) to ensure consistency. The algorithms learn from the data labeled by human content specialists.
Account Manager & Brand Voice
Get recommendations from your Account Manager to set up your brand engagement for success. We'll also help you create authentic brand responses, taking into account the brand's industry and the customers' voice.
Unmatched Coverage on Paid & Organic


BrandBastion solutions help us cater to our customers' questions and enable personalized conversations. BrandBastion is helping us build a safe and engaged community on social media.
- Amy Munkhbaatar, Community Manager (Marketing), WorldRemit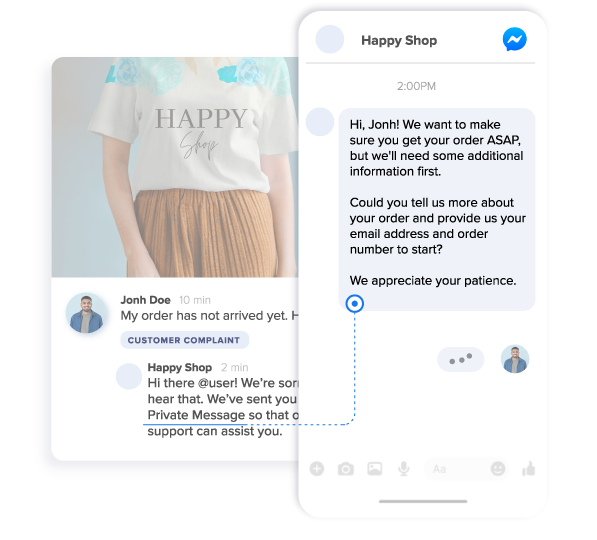 CUSTOMER SERVICE ROUTING
Improve Your Customer Experience
We integrate with your customer support to make the customer service journey as fast and efficient as possible. We issue responses on your behalf both publicly (to comments) and privately (via Facebook Messenger) to solve customer issues.
BrandBastion allowed us to increase our response rate and cut down response times, while giving our team the opportunity to focus on the cases that require a personalized touch and our in-house expertise. This collaboration enables us to be more engaged than ever with our community.
- Anna Skidmore, Vice President, Customer Experience at BoxyCharm

CATCH ENGAGEMENT & CONVERSION OPPORTUNITIES
We identify & reply to engageable conversations
We respond to comments expressing complaints and service issues from customers.
We respond to comments related to frequently asked questions (topics like pricing, availability shipping, etc.)
We respond to positive comments about the brand, products, or service.
We respond to comments where users are giving suggestions to the brand about their products or initiatives.
We respond to comments where users are expressing interest or intent to purchase the products or services

Fostering a positive and engaged student community helps the university increase brand awareness and ultimately drive enrollment.
READ MORE