BRANDBASTION LITE |
SELF-SERVICE PLATFORM
Manage social media
conversations swiftly with AI
Analyze sentiment. Automate moderation. Reply faster.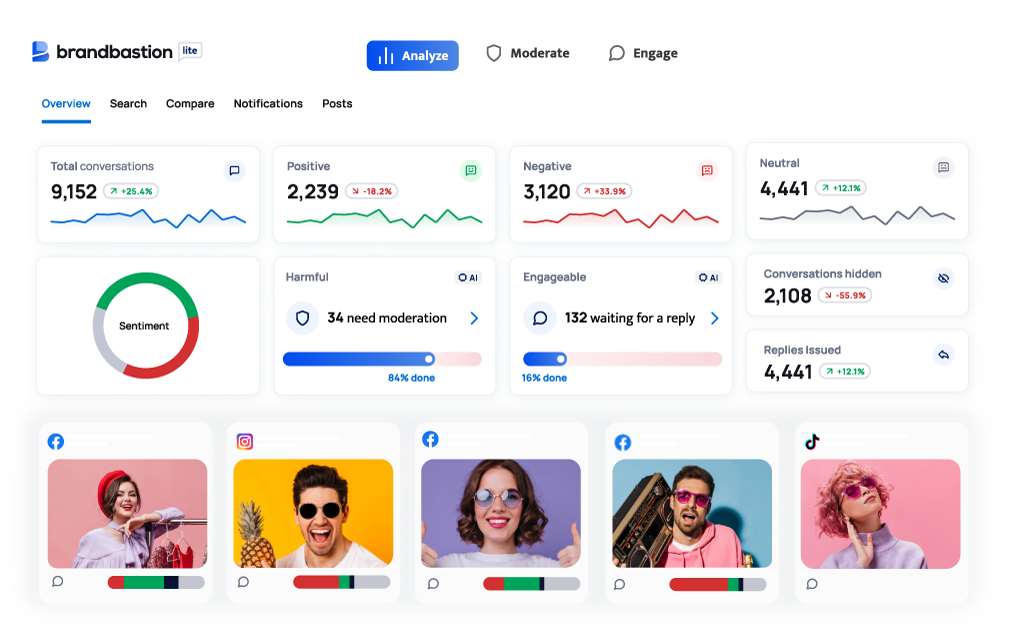 Unmatched Coverage on Paid & Organic

Facebook

Comments (organic, ads, dynamic), wall posts, private messages, mentions

Instagram

Comments (organic, ads), direct messages, mentions, replies to stories

TikTok

Comments (organic, ads)

YouTube

Comments (organic, ads)
The fastest platform to
manage conversations ⚡

Sentiment Analysis
Unlock the power of AI analytics to analyze sentiment, identify trends, and measure content resonance.

Automated Moderation
Automate comment moderation for spam, harmful, offensive, and against-brand comments.

Community Management
Our platform finds which comments need a reply and suggests ready-to-use responses with AI.
ANALYZE
Understand Customer Sentiment Effortlessly
Dive deep into customer sentiment towards your ads, content, and products. Discover what resonates with them, identify areas for improvement, and uncover untapped opportunities. Let sentiment analysis guide your strategy 🚀
---
Use AI sentiment analysis
Save time and resources with auto-sentiment analysis in 109 languages
Get ahead of the curve
Receive alerts for spikes in volume and sentiment shifts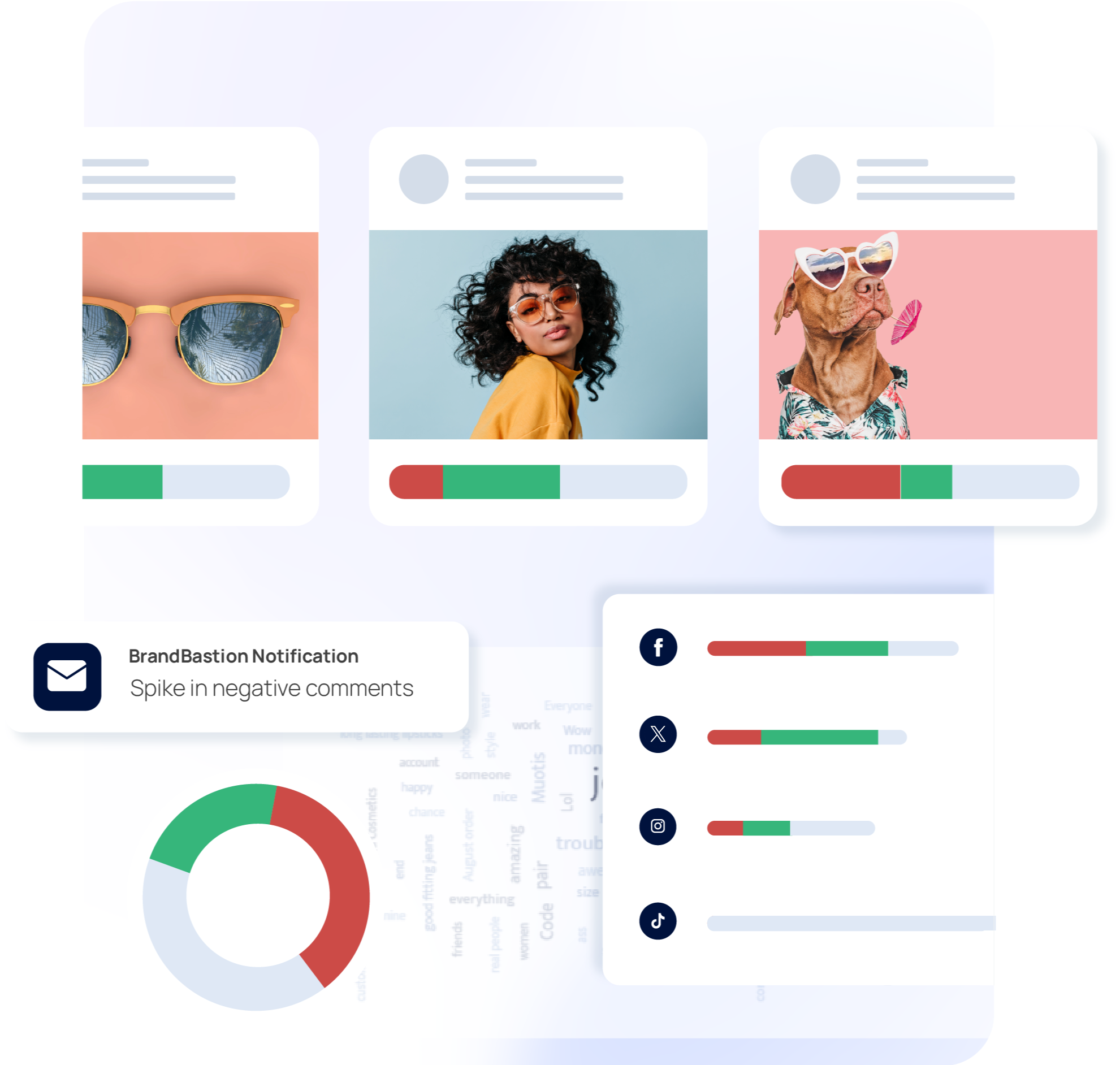 MODERATE
Safeguard Your Community with Automated Moderation
AI automated comment moderation will allow you to protect your brand reputation and community 🛡️ Instead of getting caught up in repetitive moderation tasks, you'll be able to focus on creating meaningful content and driving your community forward.
---
Leverage AI auto-moderation
Auto-hide spam, offensive, against-brand and inappropriate comments
Reclaim valuable time
Dedicate your time to strategic initiatives, instead of repetitive tasks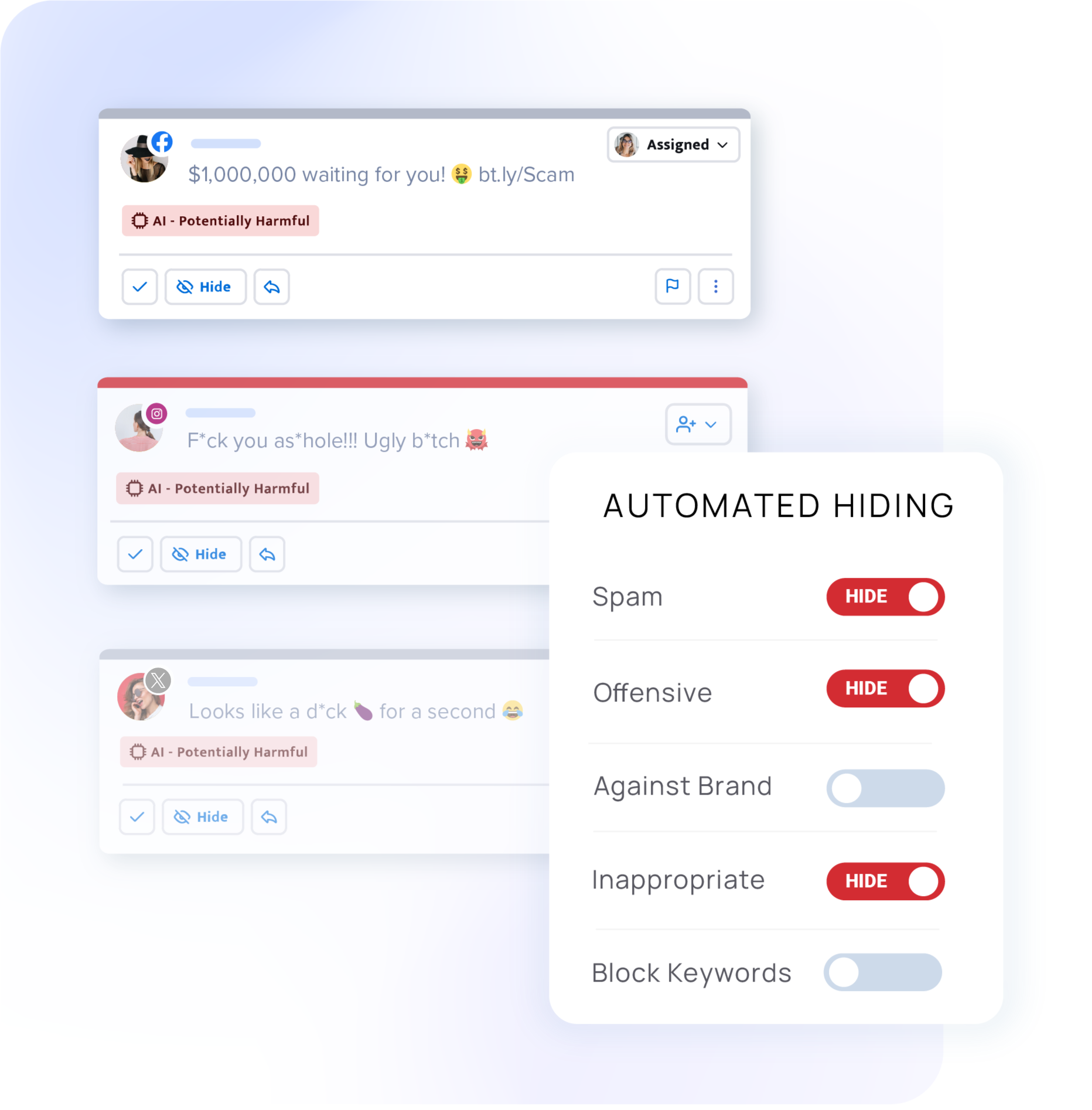 ENGAGE
Improve Your Response Time with an AI-Driven Inbox
Efficiently engage with your audience's conversations faster than ever ⚡ Our AI recognizes crucial messages, helping you prioritize and respond promptly. You can also use AI-generated replies in your brand voice to guarantee consistent and timely engagement.
---
Intent Recognition
AI-generated replies
Custom voice prompts
Saved replies
Shortcuts to hide / archive
Bulk assign / review / tag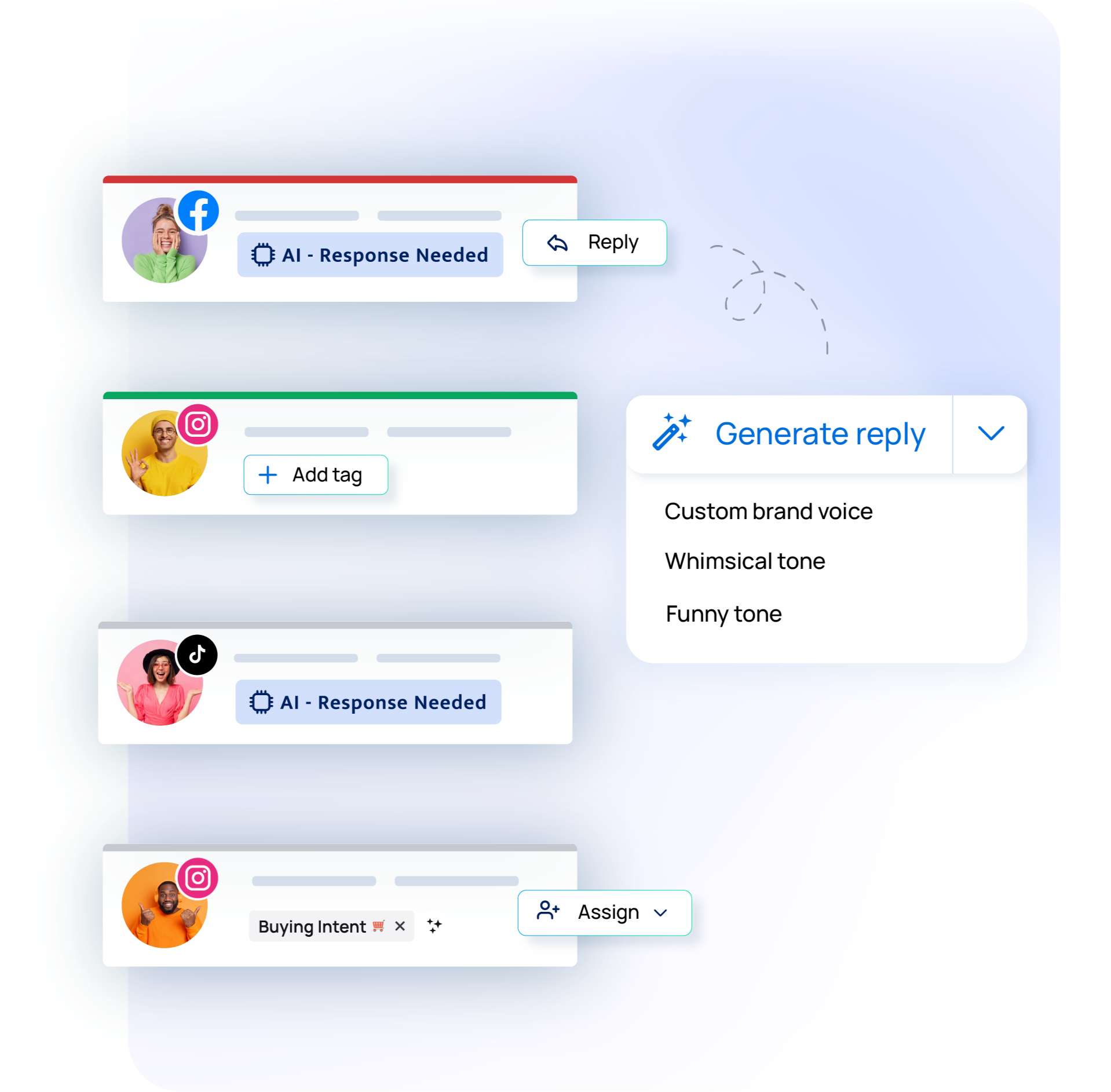 Understanding sentiment is important to get a sense of what our audience is saying and how they are reacting to our posts. This has been helpful when providing analytics and adjusting strategy as needed for upcoming posts.
I like the user interface. It is easy to use and has powerful AI. Brandbastion keeps the brand safe from harmful comments and spam. It saved my brand a lot of time.
BrandBastion helps us to see the full picture of what is going on in the comments. This is read by our PR Director, CMO, and the whole growth team so we can see how we can address our customers' worries in the comments.
Try BrandBastion for free🚀
✔ 15-Day Free Trial ✔ No credit card required