Analyze sentiment. Automate moderation. Reply faster.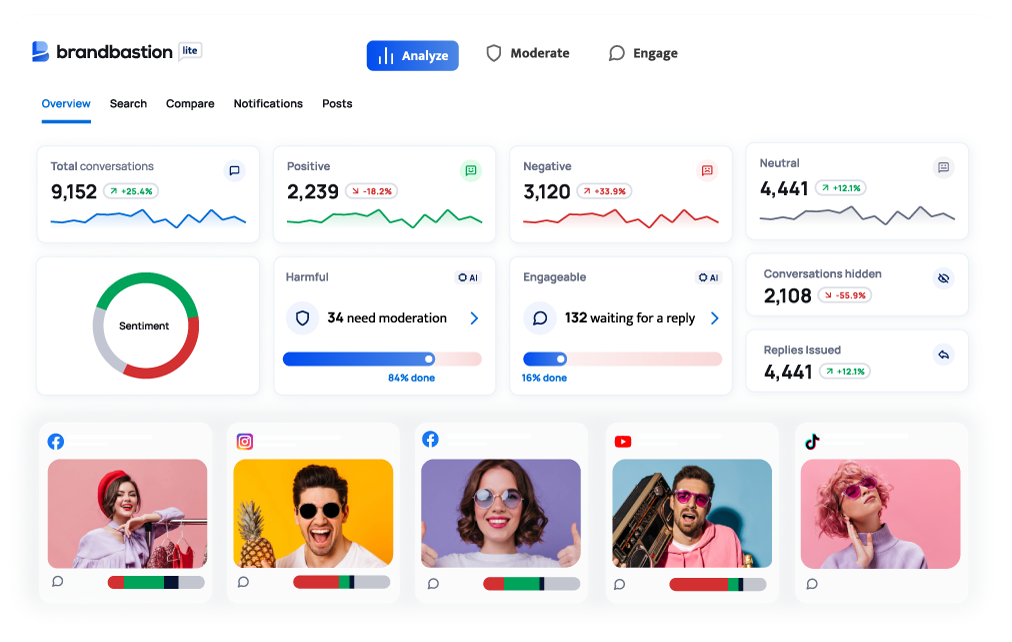 The fastest platform to
manage conversations ⚡

Sentiment Analysis
Unlock the power of AI analytics to analyze sentiment, identify trends, and measure content resonance.

Automated Moderation
Automate comment moderation for spam, harmful, offensive, and against-brand comments.

Community Management
Our platform finds which comments need a reply and suggests ready-to-use responses with AI.