SUCCESS STORY
How Global Brands Use Comment Moderation To Mitigate Brand Safety And Suitability Threats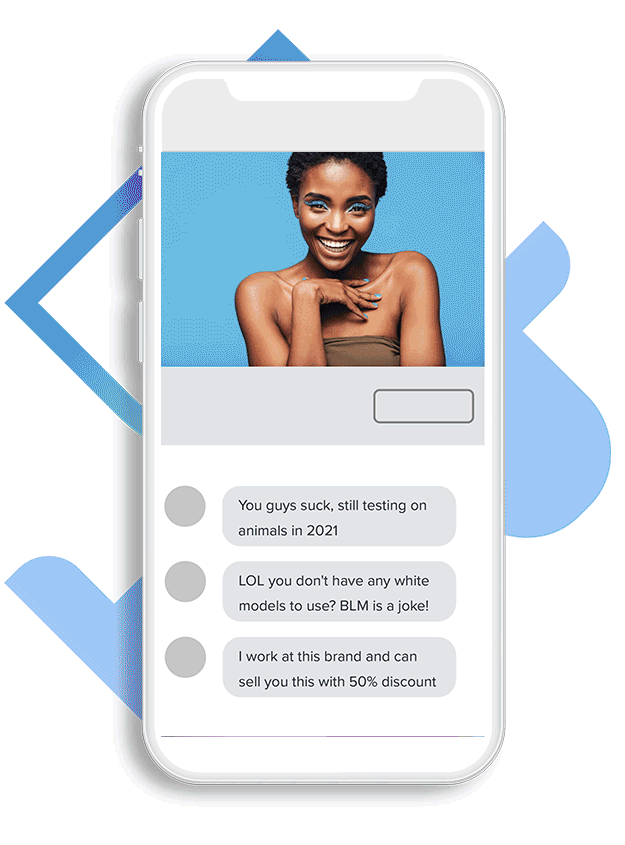 +1.98M
Total harmful comments removed in 2020 by BrandBastion
+4,313
Total alerts sent in 2020 by BrandBastion
+763K
Spam comments removed in 2020 by BrandBastion
+25.5K
Discriminatory comments removed in 2020 by BrandBastion
+37.3K
Bullying/ personal comments removed in 2020 by BrandBastion
+84.8K
PII comments removed in 2020 by BrandBastion
01 |

OVERVIEW
A Call for Brand Suitability Solutions in the Social Media Landscape
Brand safety refers to the measures taken to protect a brand from universal threats to its image, reputation, and return on investment. Brand suitability refers to protection against specific threats to a brand based on its identity, parameters, and values. Brand suitability goes far beyond adjacency to include what conversations your brand deems suitable and safe to run on your assets.
It's crucial that your brand monitors conversations in its social media landscape. However, 24/7 social media management is nearly impossible to do manually at scale across ads and organic.
Common Threats on Social Comments
Brand Safety & Suitability
Comments That Threaten
Brand Safety
Examples: Discrimination, Disturbing/Violent, Extreme Profanity, Personally Identifiable Information (PII), Spam.
Comments That Threaten
Brand Suitability
Examples: Brand Attack/Critique, Competitor Promotions, Brand Impersonation, Unauthorised Selling.
Comments That Indicate
Unsuitable Creative
Examples: Peaks in negative sentiment due to creative not resonating and/or tone-deaf messaging.
02 |

THE CHALLENGE
Keeping brands safe on social at scale
Finding a trusted partner to help manage comments at scale and around the clock.
Maintaining the same quality and performance standards across ads. It is especially difficult for brands to measure sentiment or know whether or not content is resonating.
Moderating harmful comments to keep brands safe from spam, scams and hate speech.
Taking action on urgent issues that can damage a brand's image, reputation, and return on investment, such as broken links or spikes in negative sentiment.
03 |

THE SOLUTION
BrandBastion Moderation + Alerts
BrandBastion's Moderation + Alerts Solution processes every comment our clients receives, hiding unwanted and harmful comments across social media posts (organic, paid and Facebook Dynamic Ads).
BrandBastion moderates universally harmful content such as spam, but we also go the extra mile to monitor content that is particularly sensitive to your brand such as competitor mentions, or brand attacks. We take action based on specific brand's needs and parameters.
Inappropriate or high-risk content is highly dependent on your brand's identity, which is why we customize your moderation guidelines according to your brand's brand safety and brand suitability concerns. You decide what you want hidden (e.g., brand critiques, competitor mentions, among other categories).
Our solutions use Machine Learning and Natural Language Processing to prioritize and classify comments in need of moderation or response at lightning speed. Working alongside the tech is a team of highly trained human analysts to ensure 24/7 accuracy.
BrandBastion helps us manage our paid media at scale, ensures brand safety, and keeps us more plugged into the conversation about our brand.
BrandBastion has really helped us with the volume of ad comments associated with getting our ad campaigns to scale. BrandBastion communicates clearly and regularly with valuable insights into what our customers are saying and how their comments are being addressed, keeps the spam and hateful comments at bay, and provides quality customer engagement.
We did a benchmark study and found the alternatives to be several times more expensive while providing only a fraction of the features and quality that BrandBastion does. We've been very satisfied with BrandBastion's moderation services.
03 |

THE STORIES
Client Case Studies
ROAS | SPAM | URGENT ALERTS
How Joom runs dynamic ads at scale whilst keeping control
Joom needed a trusted partner to moderate harmful comments to keep its community safe while prioritizing urgent issues.
BrandBastion's Moderation + Alerts solution protects Joom from brand safety threats by hiding harmful content such as spam and hate speech across organic and ads. The alerts let Joom know if there is an issue with an ad, a high amount of negative sentiment, or a highly urgent request left by a commenter.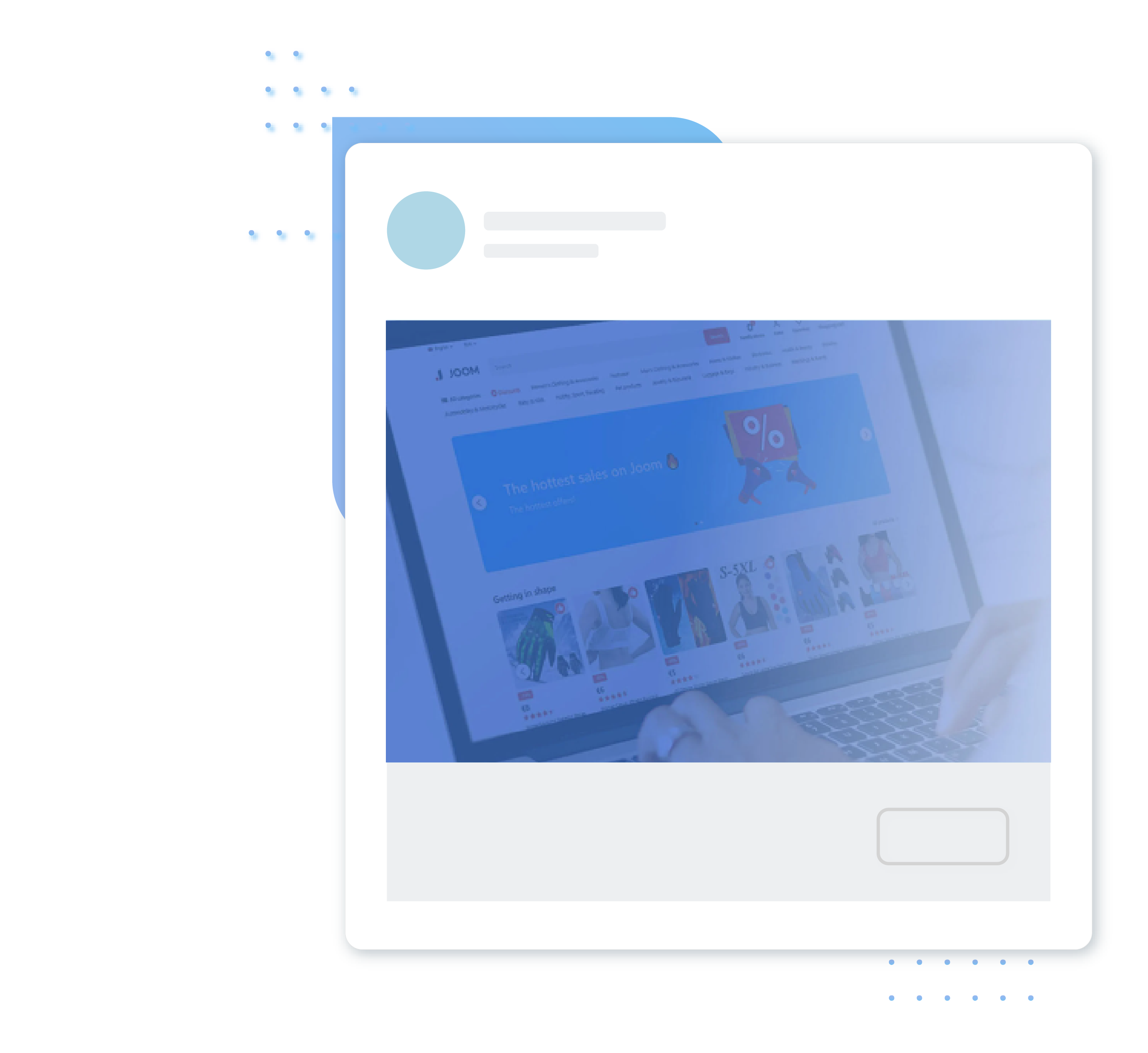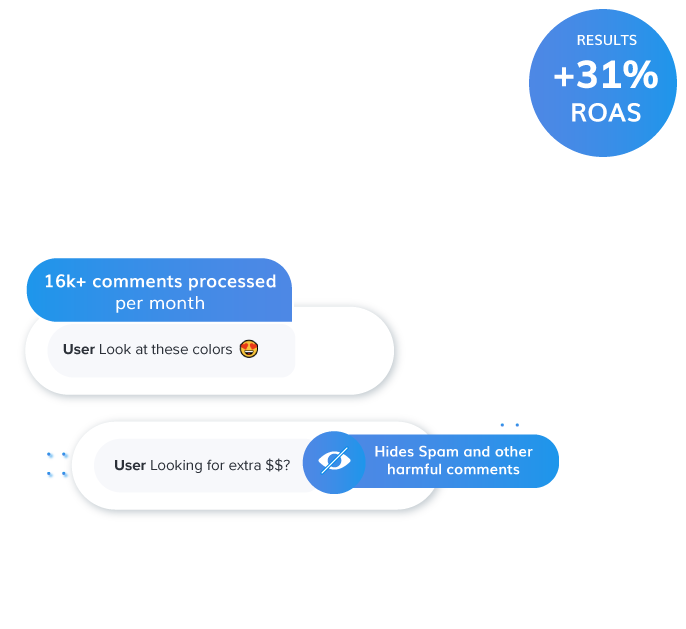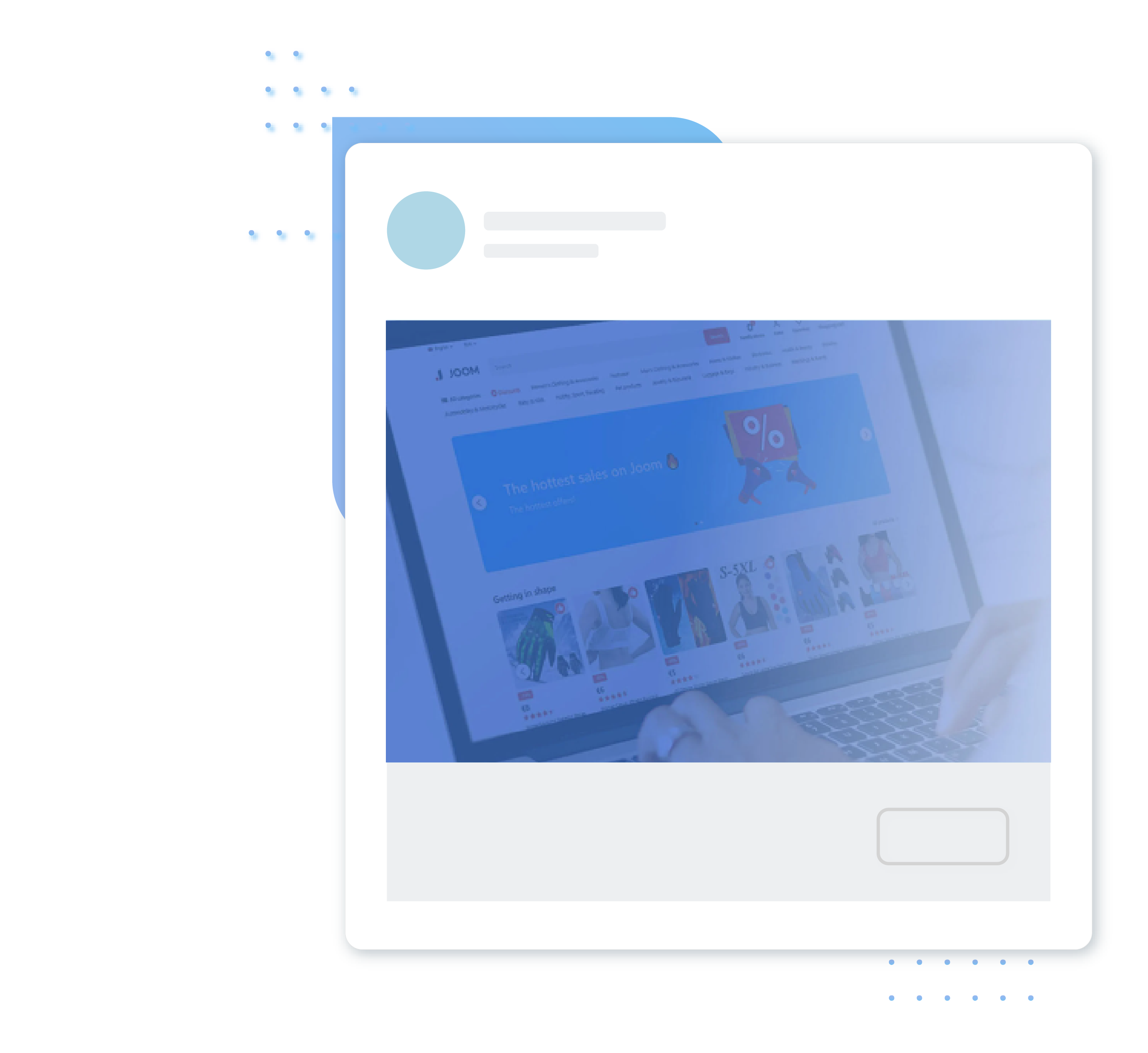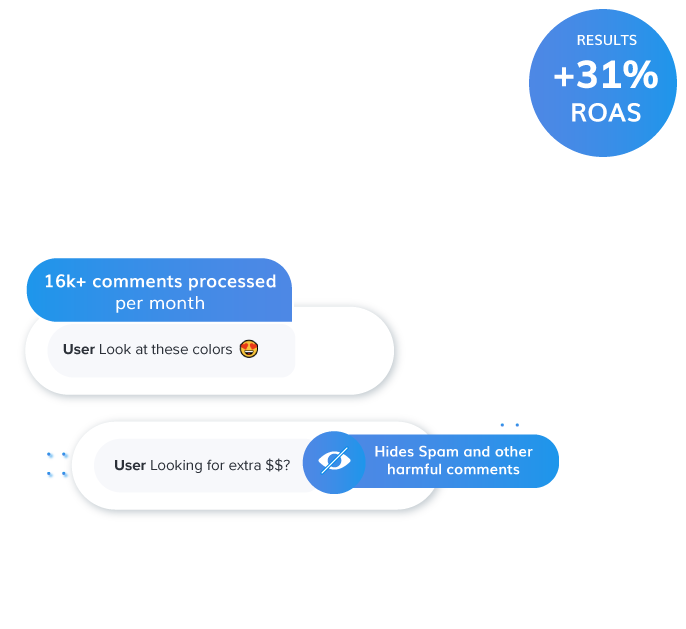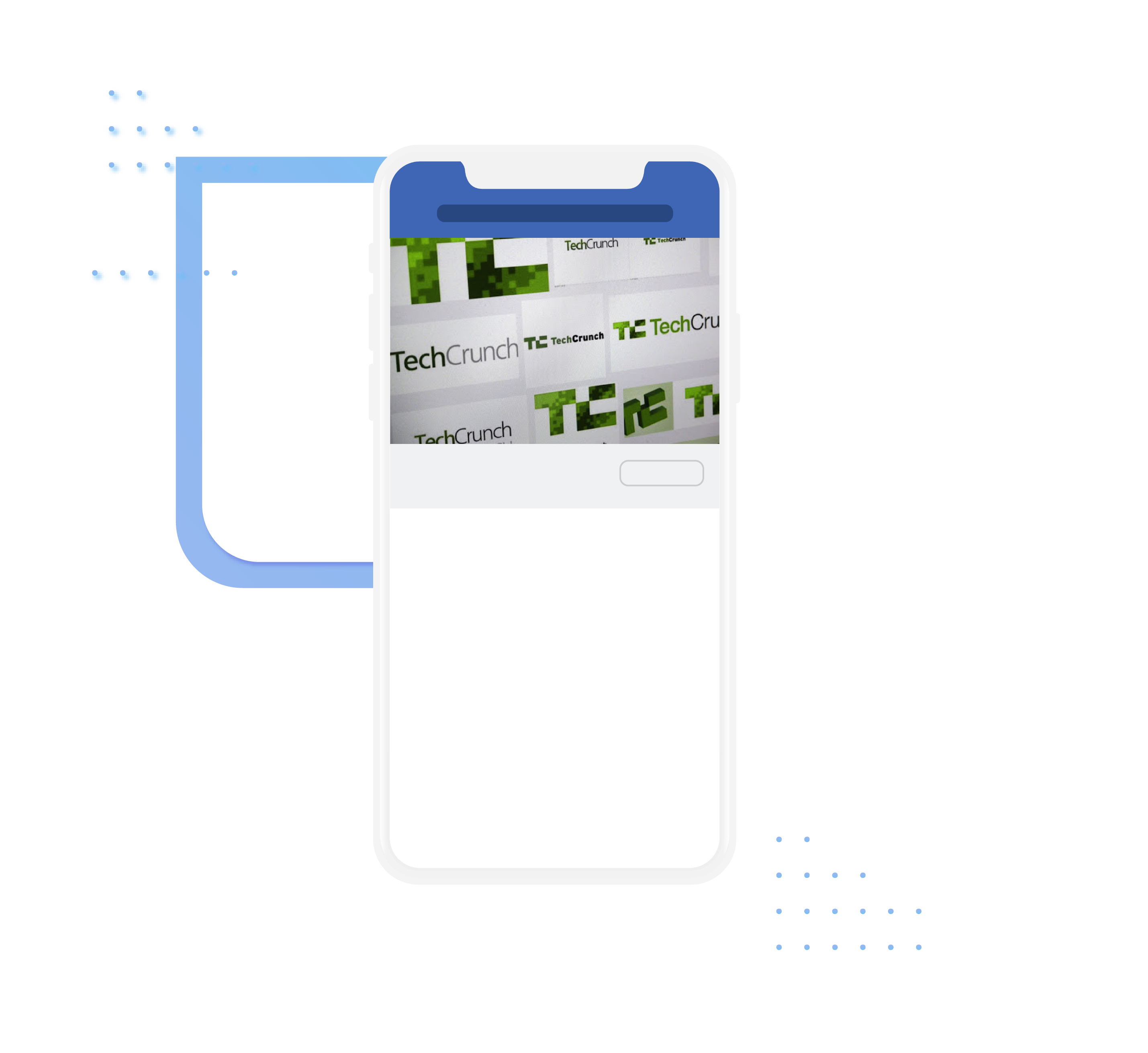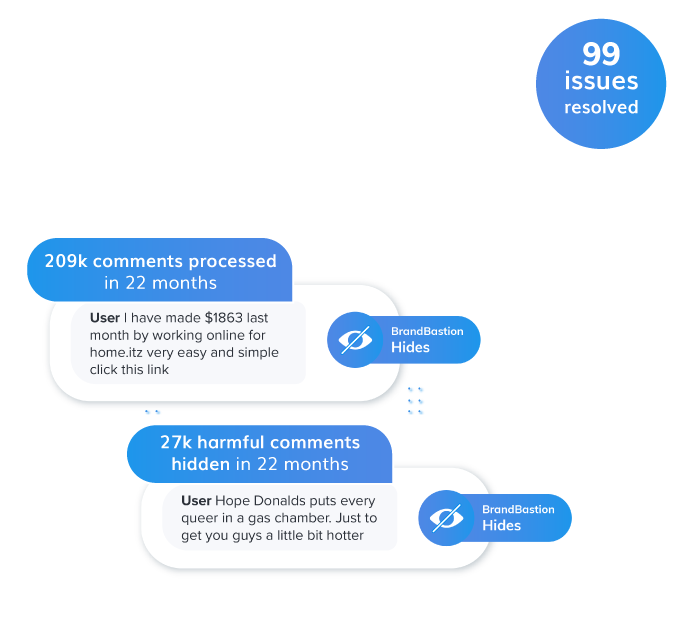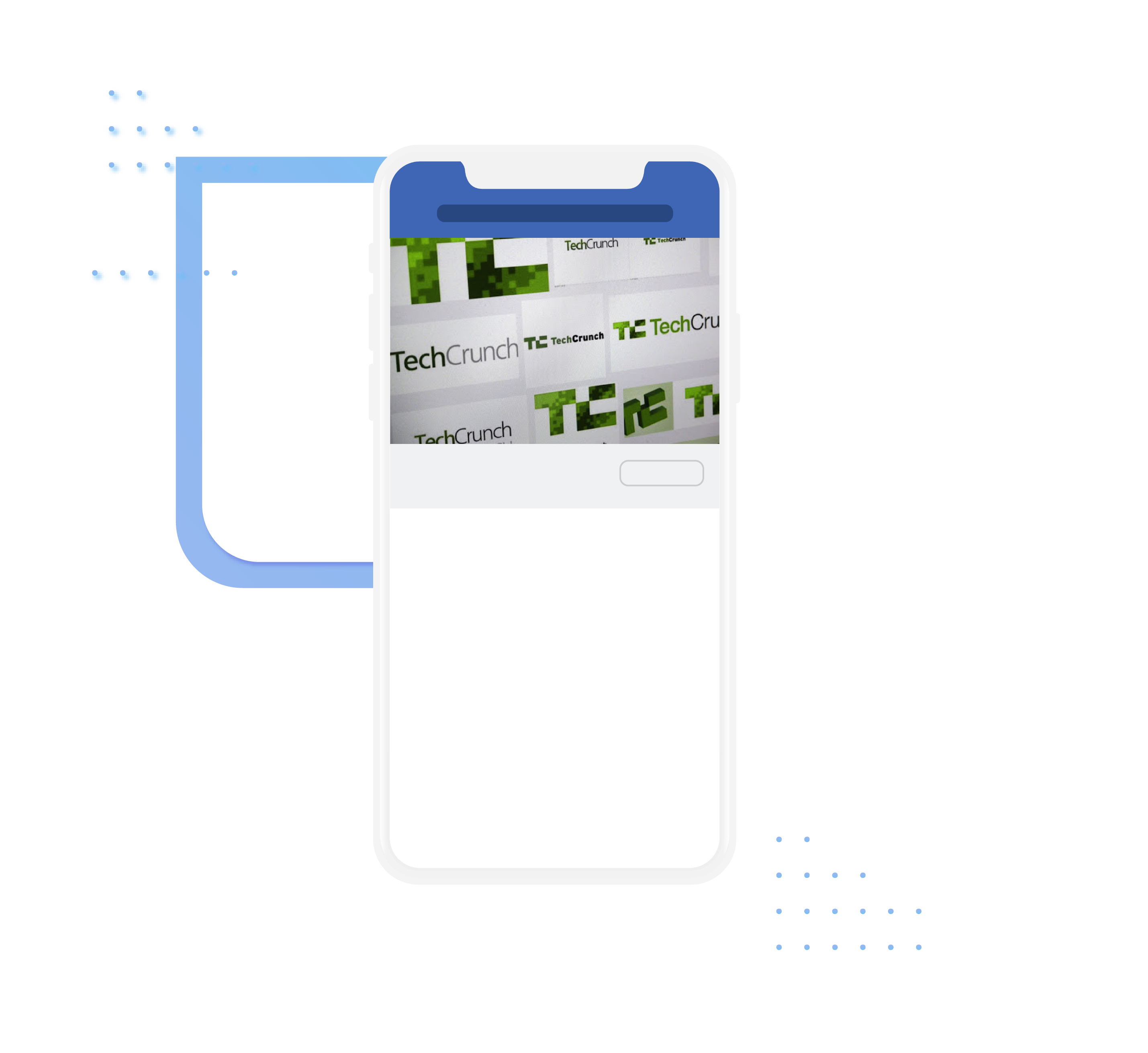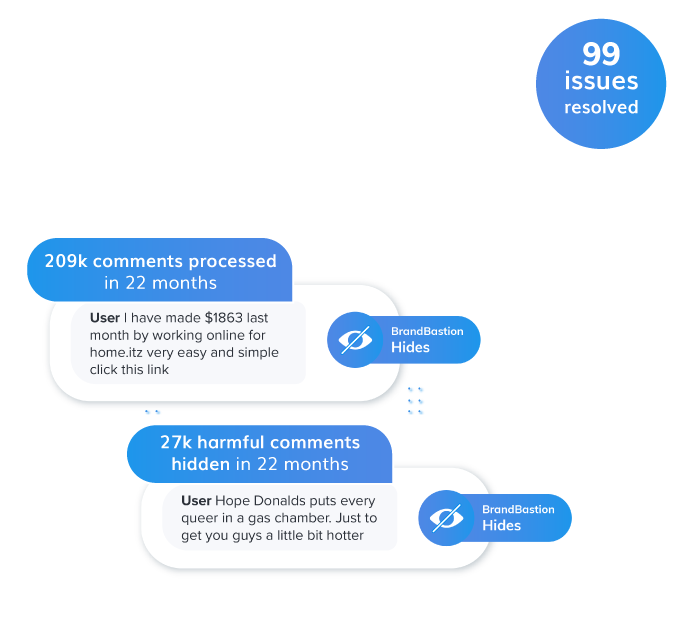 HATE SPEECH | COMMUNITY GUIDELINES
How
TECHCRUNCH

Enabled Real Conversations

TechCrunch's social media posts were getting hit with hate speech, spam, and trolls, making the comments section an unsettling place for quality discussion.

BrandBastion's Moderation + Alerts Solution ensure brand safety and suitability in the comment sections, allowing readers to have real conversations about the topics at hand.

+ Read case study
Let's talk about how we can help your brand
CONTROVERSY | FALSE CLAIMS | REPUTATION
How a Global Makeup Brand Deals With Animal Testing Comments
Being safe on social is about finding the right environment for your brand, and that includes the conversations next to the ad. A makeup brand does not test on animals, yet they were receiving controversial comments that said otherwise. The brand decided to take urgent action using BrandBastion's solutions.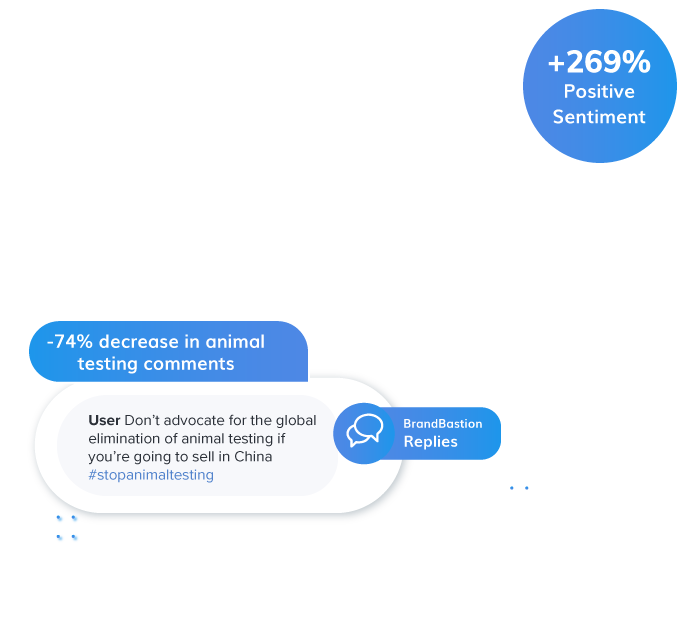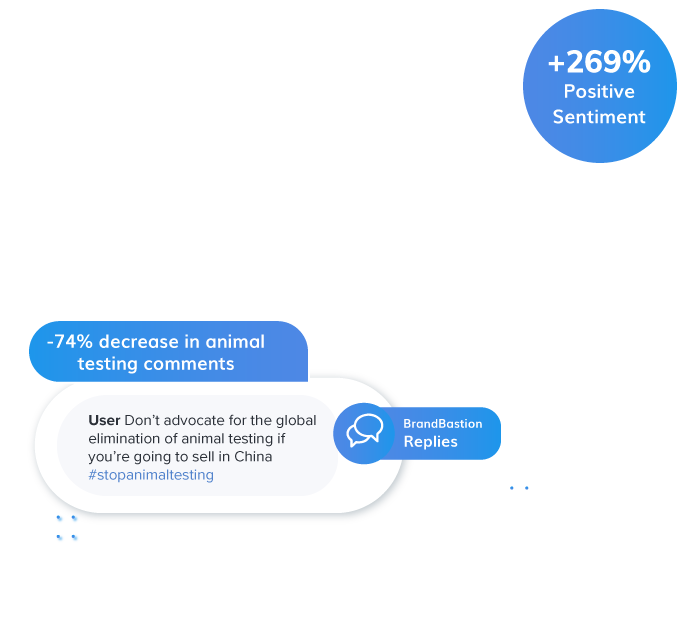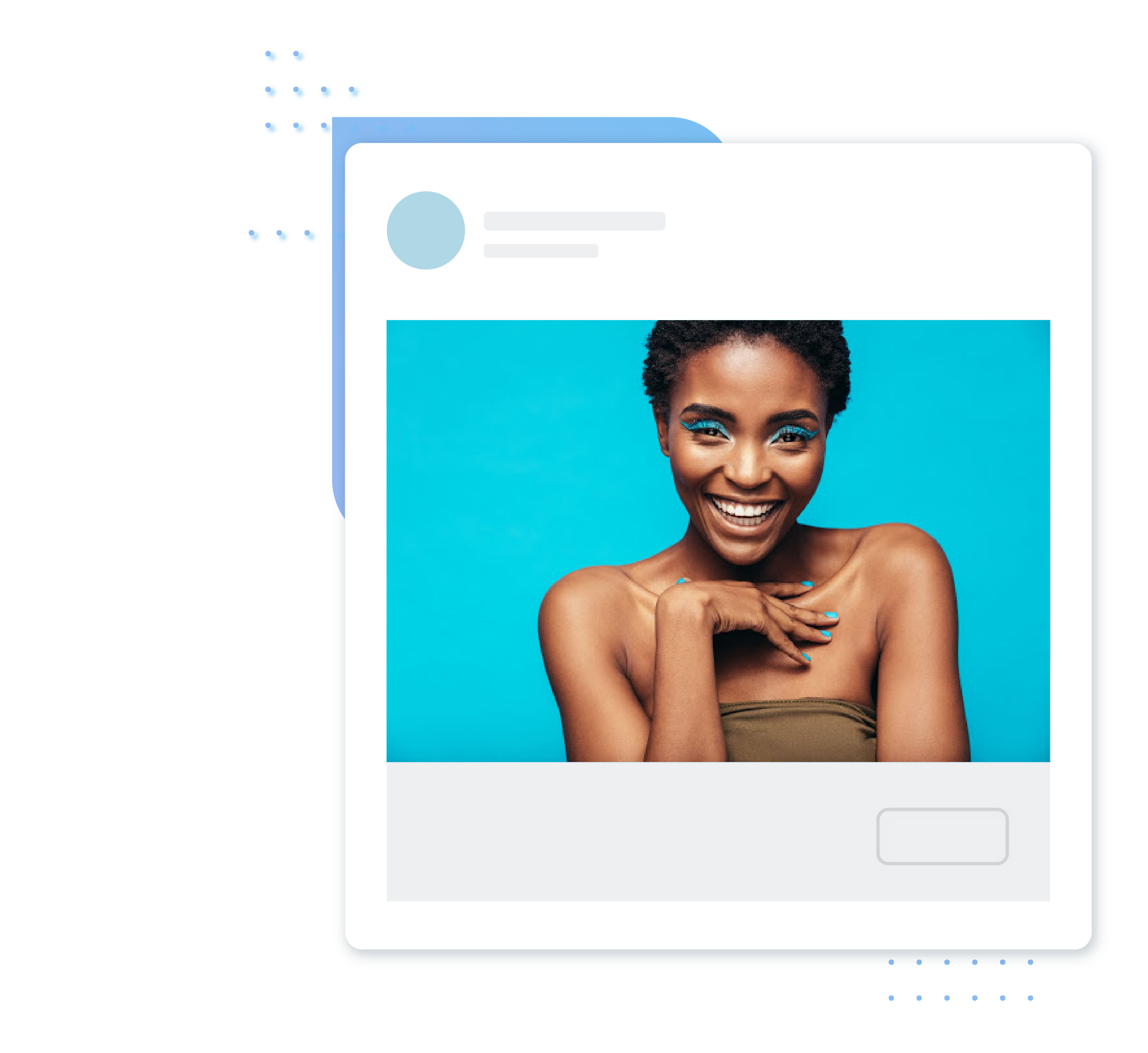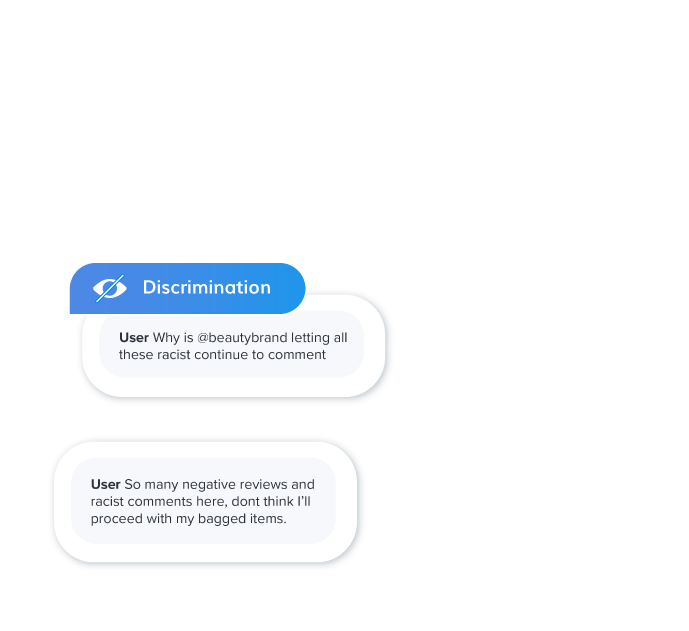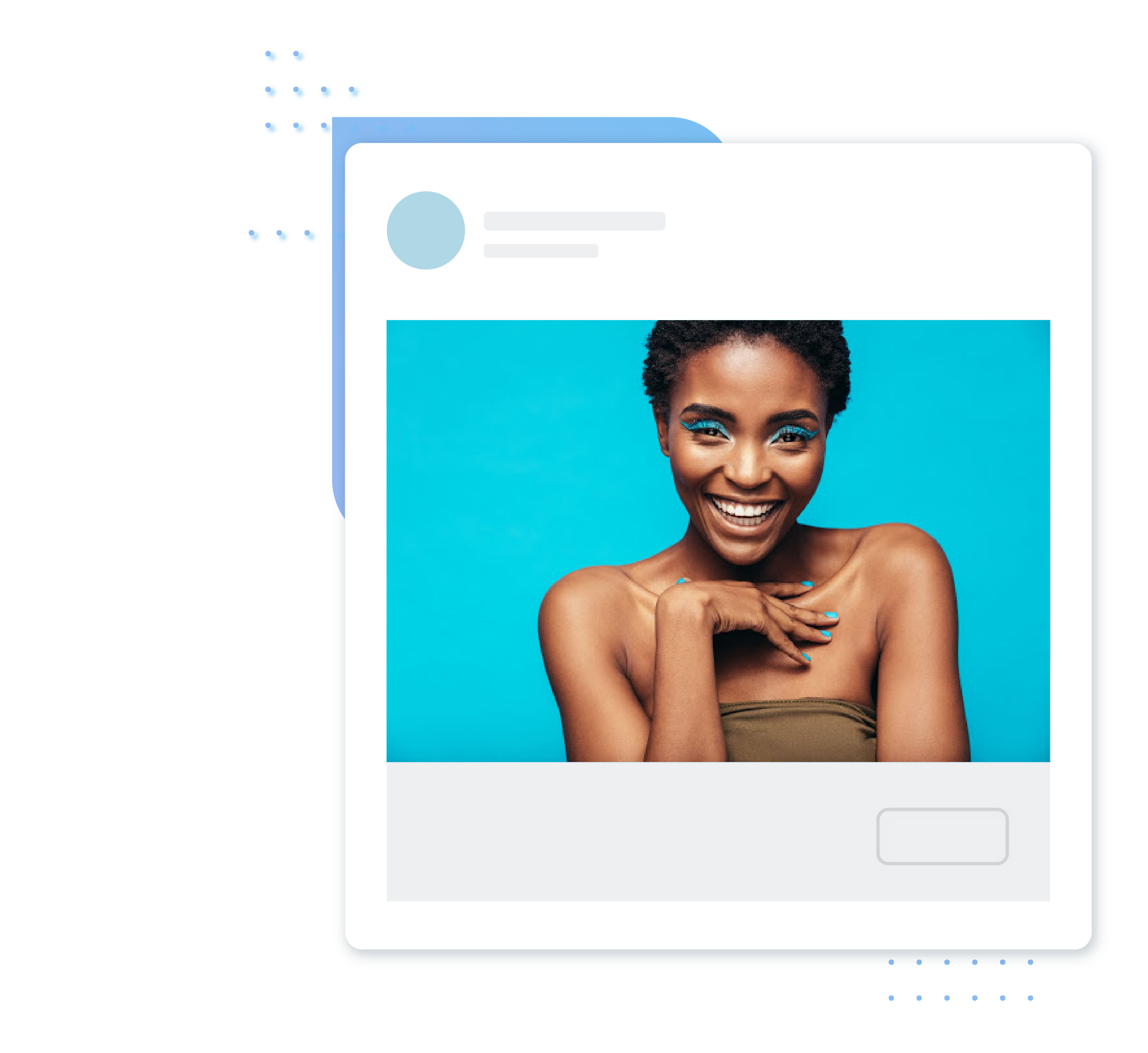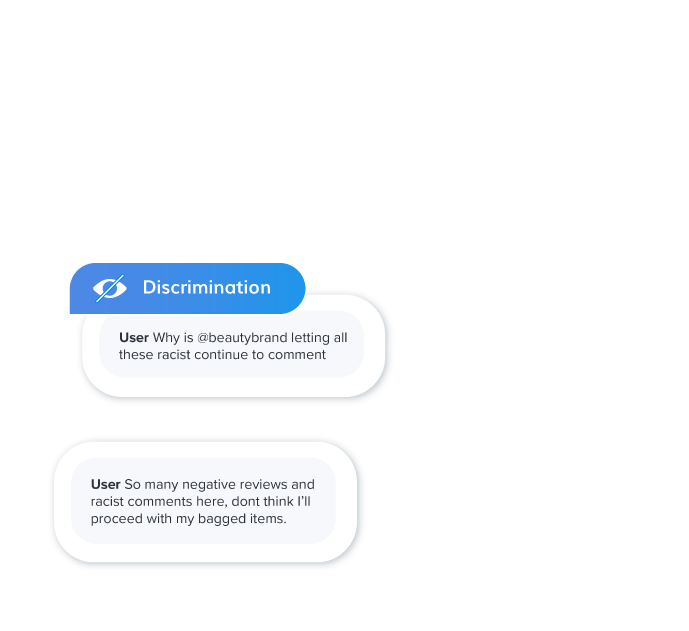 DISCRIMINATION | REPUTATION
How a Global Beauty Brand Fights Discrimination & Hate Speech
A beauty brand had brand suitability concerns after launching a new product and garnering 30,000 social media comments, most of which were discriminatory towards the model. The ad was a dark post, meaning the company only became aware of the situation after the media picked up on it. The brand signed up for BrandBastion's Moderation + Alerts solution to take a proactive approach to remove harmful comments, protecting their community and brand.
Let's talk about how we can help your brand
CREATIVE NOT RESONATING | LOCAL EVENS
How a Global Entertainment Brand Keeps a Pulse on Local Markets
A large entertainment company scaling globally wanted to track and understand how audiences in different markets were reacting to their Facebook campaigns. They also wanted to take quick action if any campaigns were perceived as culturally irrelevant or insensitive after receiving criticism on social media for releasing a movie about a school shooting in the wake of an actual school shooting. The brand signed up for BrandBastion Alerts to ensure brand protection and brand safety while advertising globally at scale.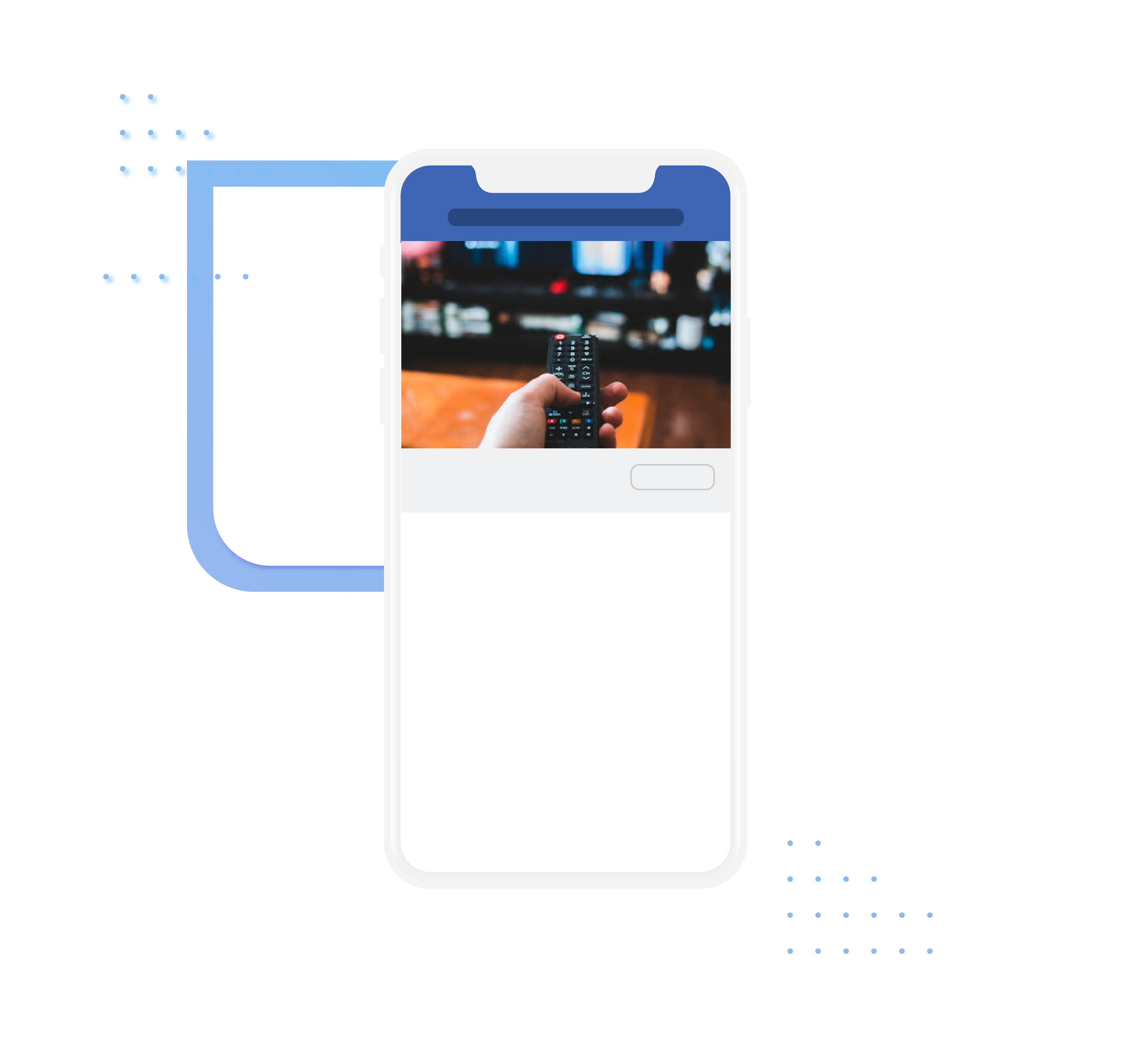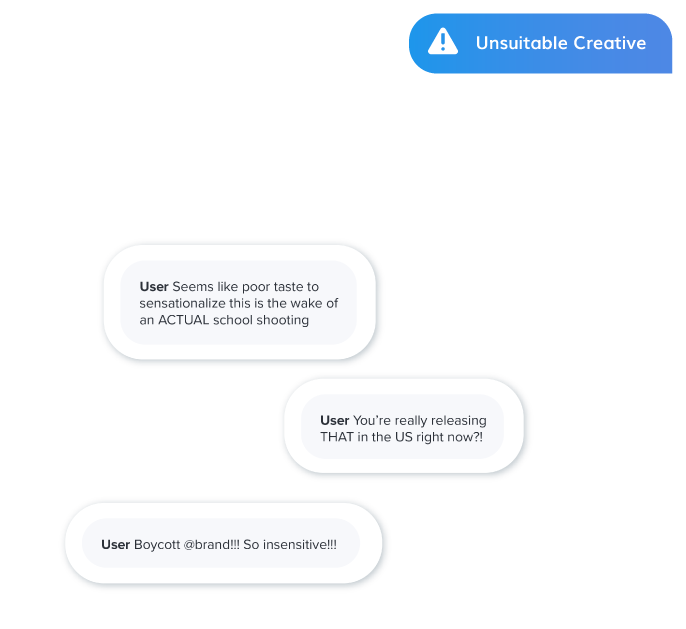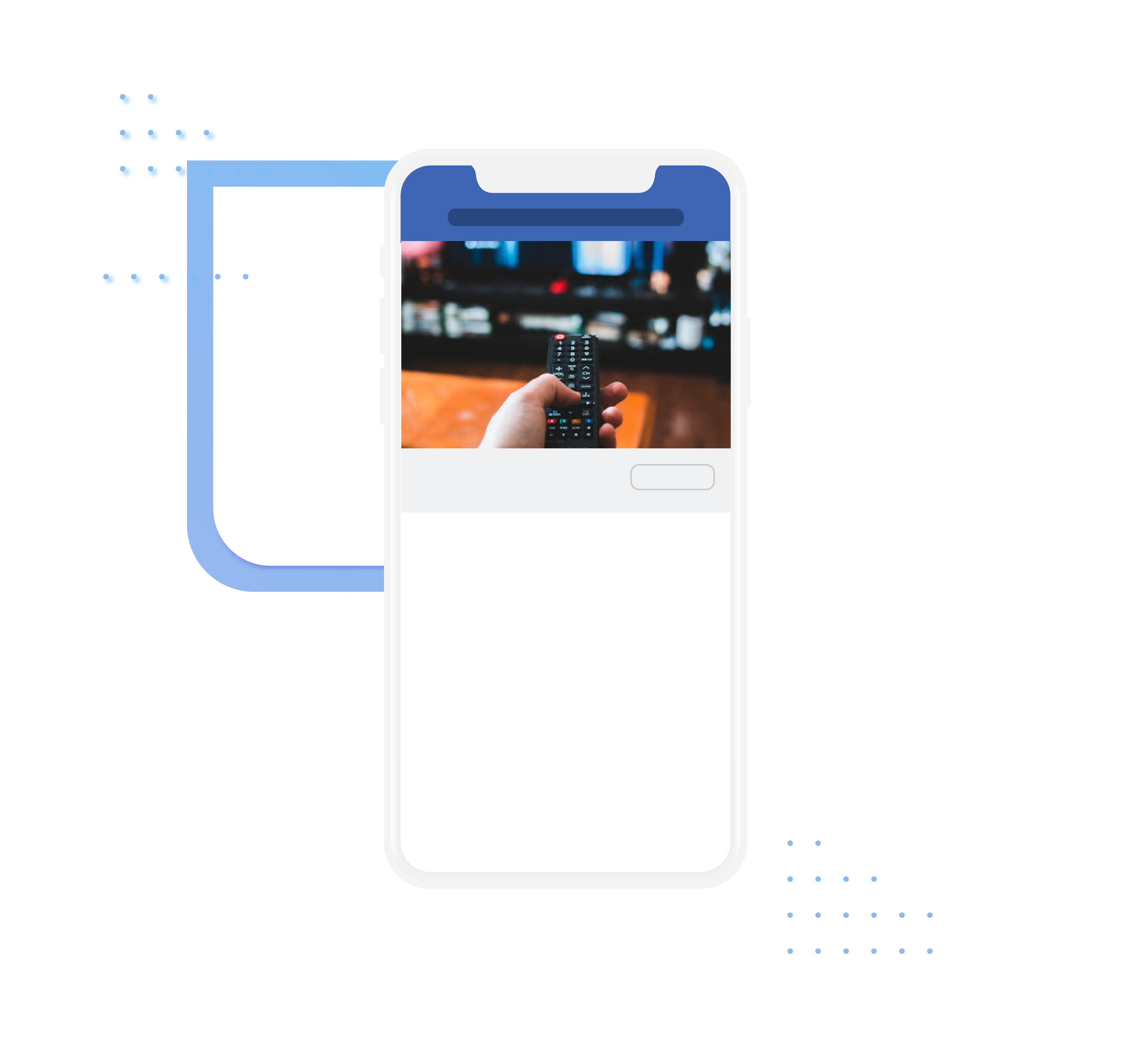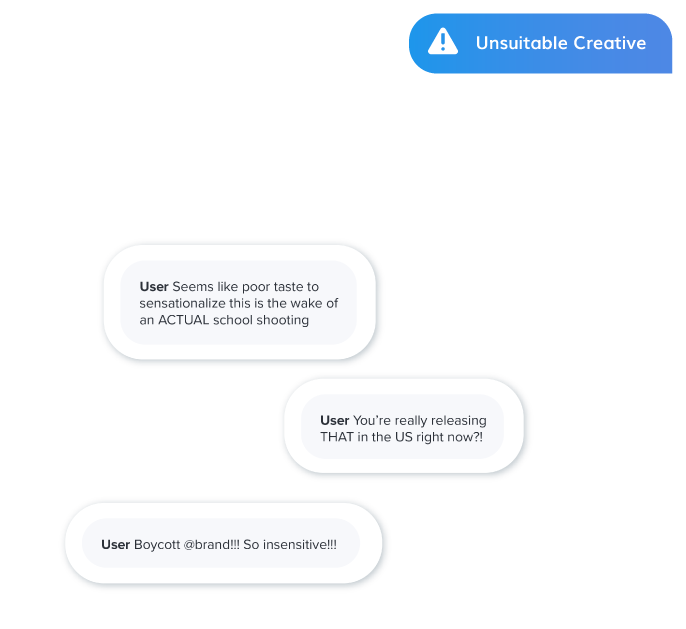 Let's Talk
How can we help your brand on social?