SUCCESS STORY
How Joom Runs Dynamic Ads at Scale Whilst Keeping Control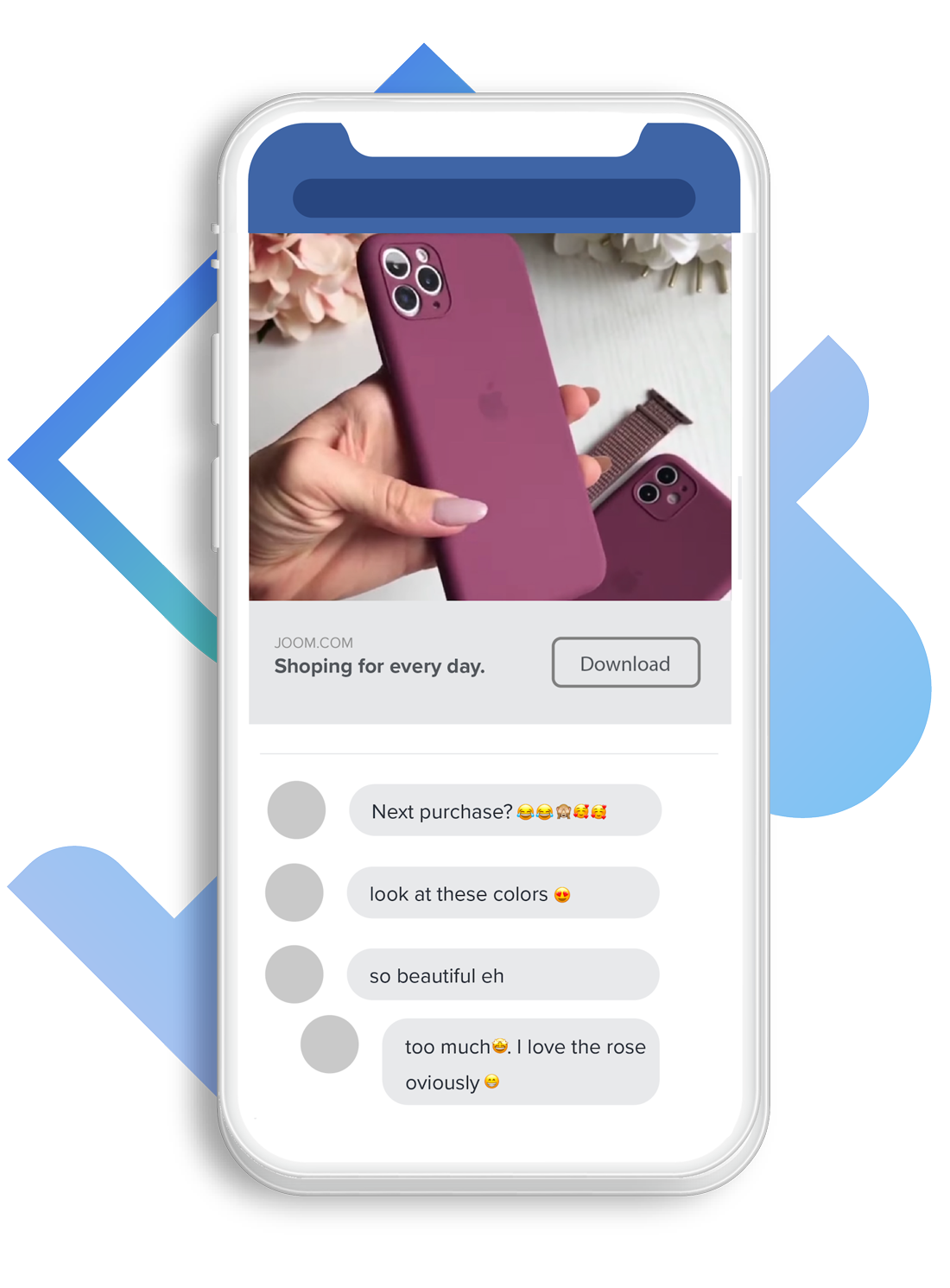 12,541
Posts Linked to Dynamic Ads Protected (monthly average)
01 |

OVERVIEW
Moderating Comments on Dynamic Ads: a Challenge
Dynamic ads allow advertisers to promote catalogs with thousands of items to the right audience while staying relevant.
For advertisers, dynamic ads present many opportunities to automate the process and drive more conversions, all with small-sized performance teams. However, keeping control of comments on thousands of Dynamic Ads is a challenge for brands.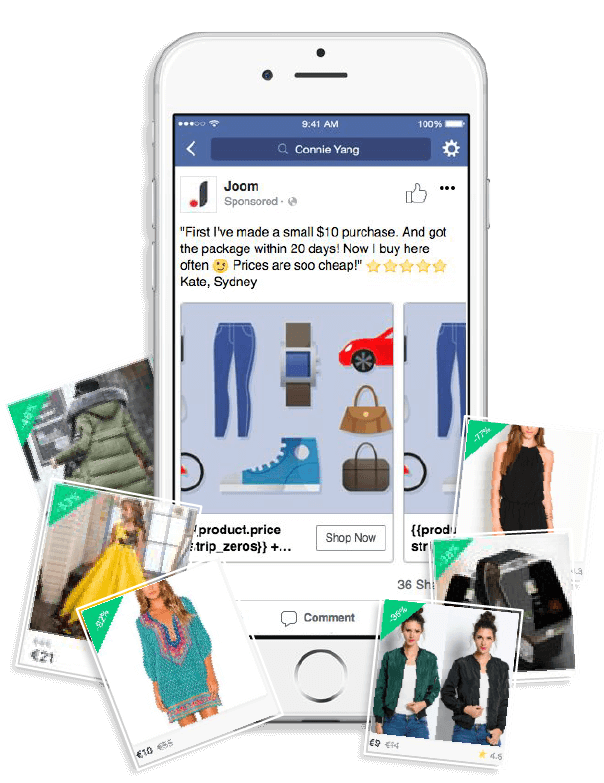 02 |
THEIR STORY
About The Brand
Joom is one of the fastest-growing eCommerce platforms in the world, and counts over 7M followers on Facebook. Its app for online shopping is used by over 250 million customers from across the world.

03 |
THE CHALLENGE
Keeping control of comments while running tens of thousands of dynamic ads
Maintaining the same quality and performance standards across ads.

Moderating harmful comments to keep Joom's community safe from spam, scam and hate speech.

Taking action on urgent issues.

Finding a trusted partner to help them manage comments and conversations on their ads at scale around the clock.
04 |
THE SOLUTION
BrandBastion Moderation + Alerts
16,000+ comments managed per month (on average)

Hides harmful content

such as spam and hate speech

Alerts Joom if there's an issue

with an ad, a high amount of negative sentiment and/or a highly urgent request made from a commenter (Example: Requests related to IP rights)

Tracks and presents customer inquiries

in need of attention for the customer service team to address efficiently

Provides insights on a monthly basis

on engagement received, topics discussed, sentiment and actions taken
BrandBastion helps us to see the full picture of what is going on in the comments. This is read by our PR Director, CMO, and the whole growth team so we can see how we can address our customers' worries in the comments.

- Anton Gusev
Growth and Monetization Manager, Joom
05 |
THE RESULTS
More conversions and higher ROAS
Since partnering with BrandBastion, Joom's social media teams have been able to focus on running ads at scale. The conversions increased by +34% and the ROAS by +31%, after implementing the Moderation + Alerts solution.
They have peace of mind knowing that:
Their ads won't spread malware or harmful comments.
Every customer inquiry is dealt with.
They are in control if something unexpected happens or if there's an issue.
They can optimize their ads with the insight provided.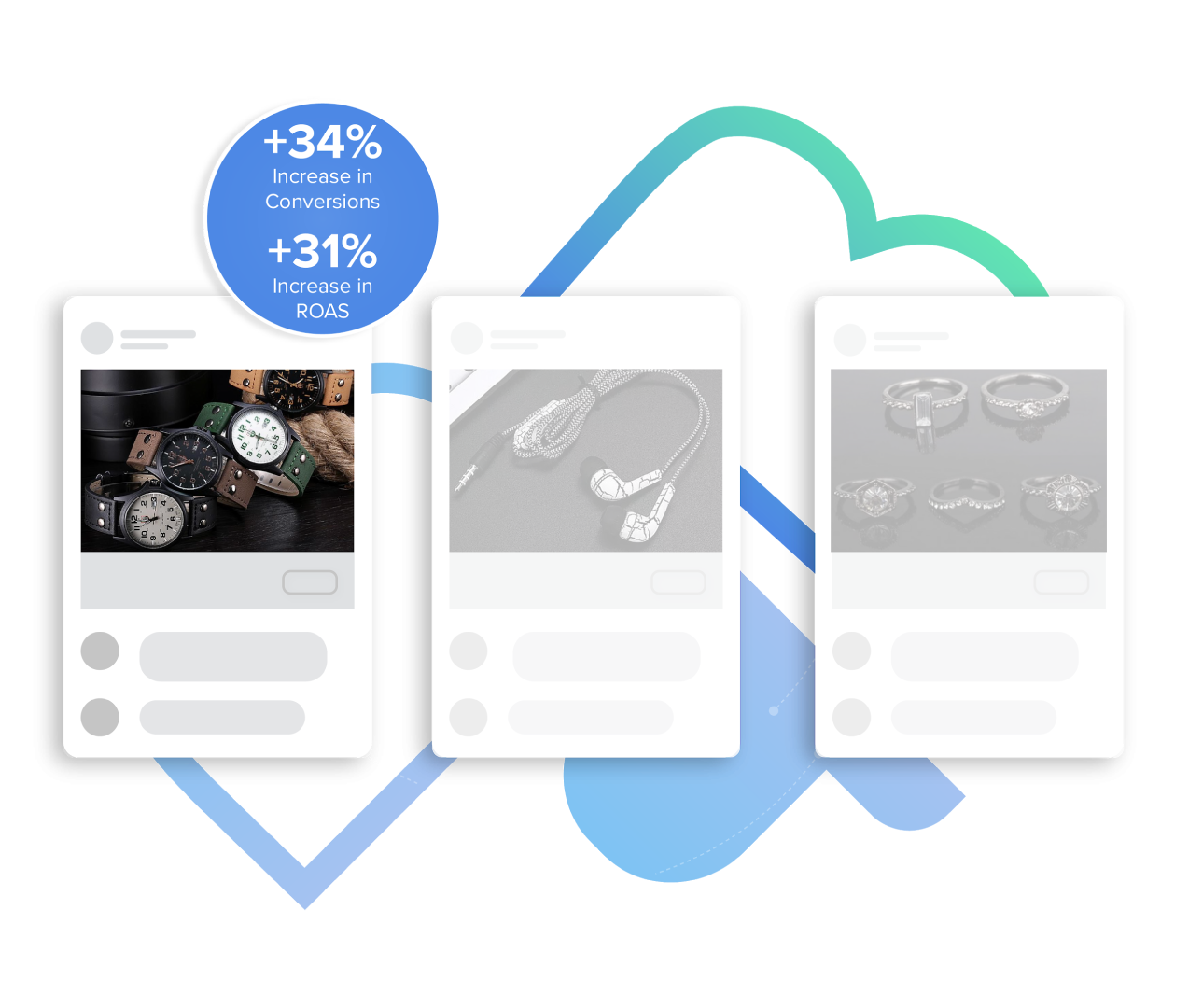 12,541
Posts Linked to Dynamic Ads Protected (monthly average)