SUCCESS STORY
How Hero Health Delivers a Frictionless Social Media Experience 24/7 While Scaling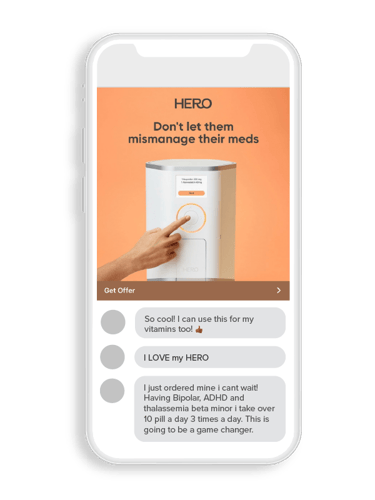 +20% increase in positive sentiment
Growth of positive comments out of total comments
+127% increase in response rate
# Responses Issued / Total User Comments
Comparing 3 months after BrandBastion to 3 months before BrandBastion
01 | OVERVIEW
Adopting a fully-managed social media solution to manage growth
In today's world, brands are expected to deliver a seamless experience across digital channels and social pages. It's not uncommon for brands to go from 0 to millions in sales almost overnight due to the power of advertising. When growth happens quickly, social media management becomes challenging.
Well-developed fully-managed solutions to manage engagement are designed to take away that burden for brands, solving problems on social at lightning speed.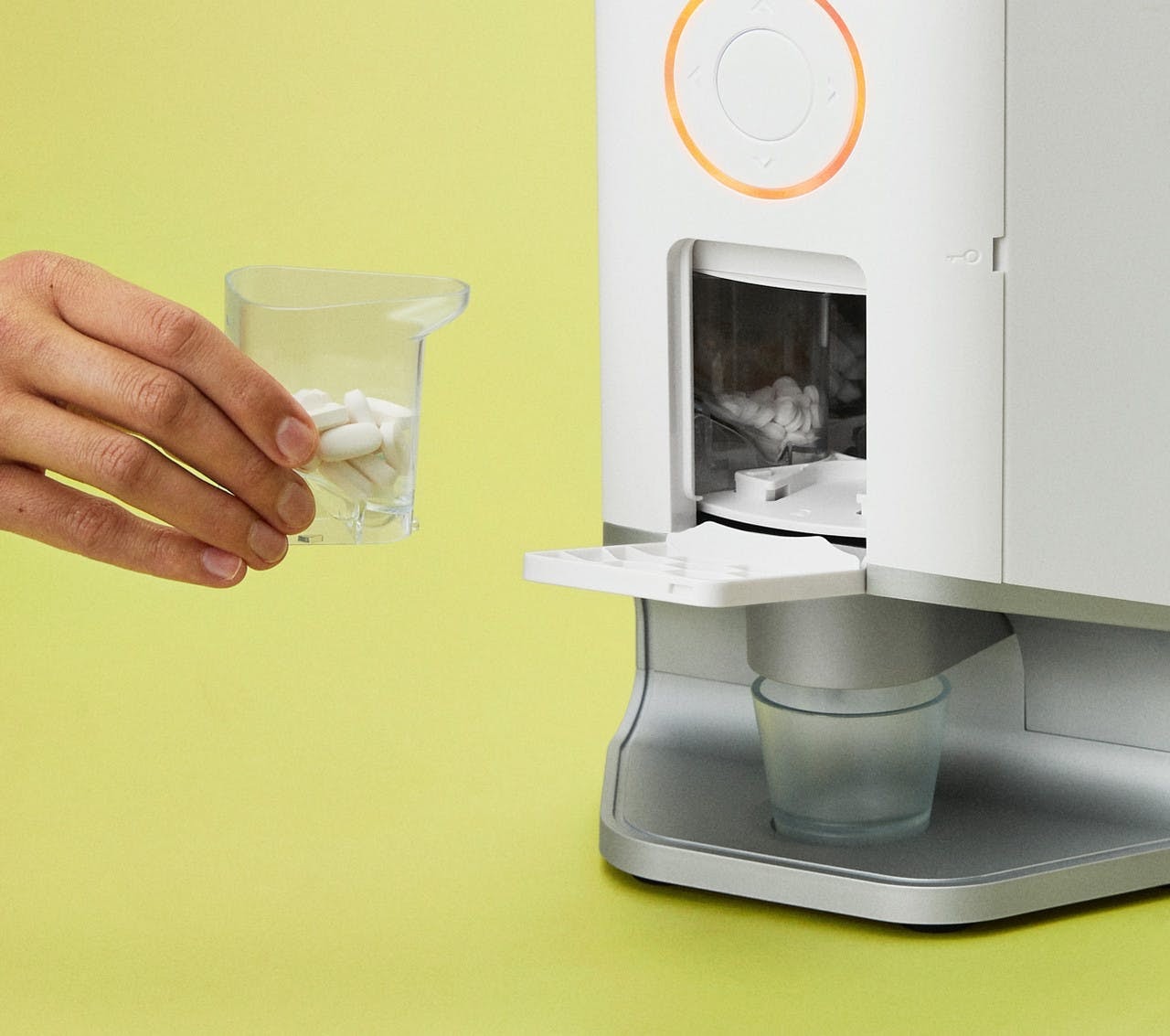 02 | THEIR STORY
About The Brand
Hero is the polypharmacy solution that helps patients and caregivers with medication management. The solution organizes, dispenses, and tracks your medication. Hero is praised by its community for making medication management effortless, while keeping people safe and connected.

03 | THE CHALLENGE
Managing Growth While Delivering Top-Notch Service at Scale
Hero Health wanted to ensure they were delivering high-quality service online by better managing social media engagement
Hero Health's in-house team did a fantastic job engaging their online community. However, fast growth and a high comment volume on ads and organic made manual management difficult.
The heavy internal workload meant running the risk that important comments or questions regarding medication management could go unanswered, something the customer-centered company did not want
Hero Health wanted a solution that would provide high-quality service for members that inquire through social media, while allowing their team to have time to support members through different channels. They knew that automated software wouldn't be right for their community
04 | THE SOLUTION
BrandBastion Safety & Care
BrandBastion monitors all comments in real-time, 24/7. Our AI and NLP technology identify comments in need of moderation or a response at lightning speed so that our human quality specialists can take action.
BrandBastion takes action on the brand's behalf, so the internal teams can dedicate themselves to other tasks.
BrandBastion processes engagement across all ads, including Facebook Dynamic Ads and Instagram Ads.
BrandBastion hides harmful comments and responds to customer inquiries 24/7.
BrandBastion issues alerts for urgent situations.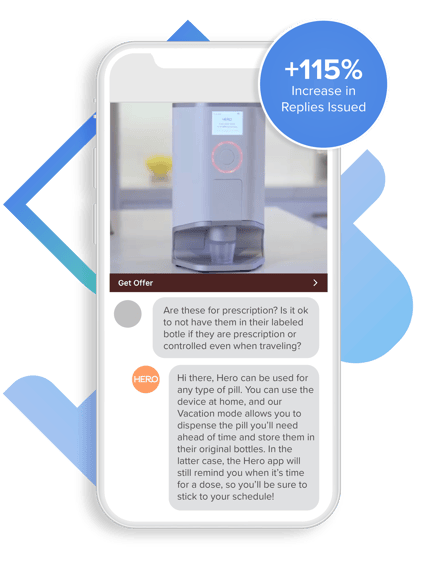 We needed a partner to drive 1 on 1 conversations on social media. BrandBastion helps us engage with our community while consistently maintaining high accuracy and superb quality, giving us 24/7 peace of mind. We are comfortable focusing on other aspects of our growing business, knowing we have BrandBastion as our partner.
- Rajiv Ragu - Head of Growth, Hero
05 | THE RESULTS
Hero Health improves and increases online interactions on social while scaling brand growth
After partnering with BrandBastion, Hero Health's internal teams have regained the time and human resources to focus on scaling their business while growing their community of patients and caregivers.
The brand saw a +127% increase in response rate three months after implementing BrandBastion's solutions, leading to more satisfied customers and a 20% increase in positive sentiment.
BrandBastion's solutions have helped lead to growth for Hero Health while nurturing and expanding their loyal social media community.
+20% increase in positive sentiment
Growth of positive comments out of total comments
+127% increase in response rate
# Responses Issued / Total User Comments