SUCCESS STORY
How Tomorrow Unlocked by Kaspersky is Building its YouTube Community by Enabling Meaningful Engagement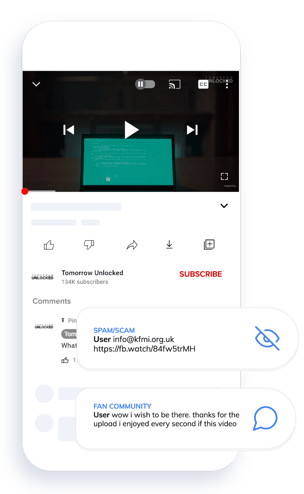 THE RESULTS
+49%

Increase in Conversation Rate
(Ratio of comments to the number of total views = # Comments / Views)
01 |

OVERVIEW
Creating a Loyal Community Using YouTube
According to Pew Research (2021), YouTube is the most popular online platform in America, with 81% of adults saying they use it.

YouTube allows brands to build loyal and devoted audiences, as people often subscribe to channels with a high sense of authenticity and community.
That's why the comment section is a crucial part of building a strong brand on YouTube. Brands need to connect with viewers by encouraging and responding to comments.

Loyal communities thrive with healthy discussions that bring different perspectives. But ensuring brand safety by removing hate speech, spam, violent or abusive comments is key to keeping the conversation civil and healthy.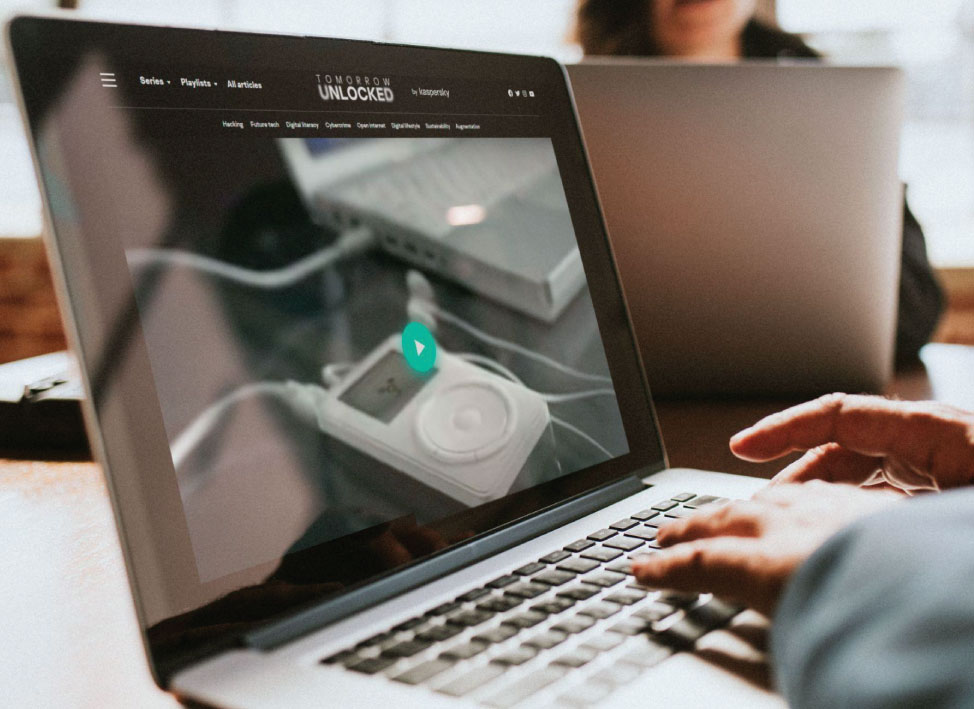 02 |
THEIR STORY
About The Brand
Tomorrow Unlocked is a platform created by Kaspersky, a global cybersecurity firm. Its purpose is to help the brand reach wider audiences by discovering high-quality content that explores new technologies' opportunities, and the cyber-threats people face. It promotes Kaspersky's brand mission, to help people and businesses bring on the future.

03 |
THE CHALLENGES
Fostering open, informative and friendly conversation on YouTube ads and organic
Tomorrow Unlocked shares engaging and innovative content about different topics including life-enhancement, AI, automation and tech of the future on their YouTube channel. Their videos touch on emotional topics and spark live conversations on the comment section. Tomorrow Unlocked has a thought leadership channel to inspire discussion and debate - not a typical brand channel, so that comes with unique moderation and engagement challenges.

Resources
Tomorrow Unlocked has a loyal and engaged community, receiving up to 2 thousand comments every month across YouTube Ads and organic. They wanted to keep their community safe and engaged 24/7, but they did not have the in-house staff to manage that.

Toxicity
Tomorrow Unlocked wants to build a safe community free from toxicity that deters people from engaging in meaningful conversations. They needed a way to remove scams, spam, bullying, hate speech and other harmful comments towards their community.

Engagement
Tomorrow Unlocked wants to build an engaged community that feels listened and encouraged to participate. The brand always steers the conversation with a pinned comment which asks a question as a discussion starter. But they needed a way to connect with the community 24/7 to drive more engagement and brand-love.
05 |
THE RESULTS
Growing an engaged and safe YouTube Community
Tomorrow Unlocked partnered up with BrandBastion to keep their brand and community safe and connected, while ramping up YouTube Ads efforts.
Tomorrow Unlocked's amazing content creation and increase in ad spend made the impressions click-through-rate increase by +210% and the subscription rate by +29%.
While their YouTube community is growing, the audience is also getting more engaged with the content: after three months, the brand's conversation rate (ratio of comments to the number of views) has increased by +49%. BrandBastion is helping foster conversations and keep the community protected from harmful engagement.
Tomorrow Unlocked is now able to expand its YouTube community and deepen relationships with viewers, safely and at scale.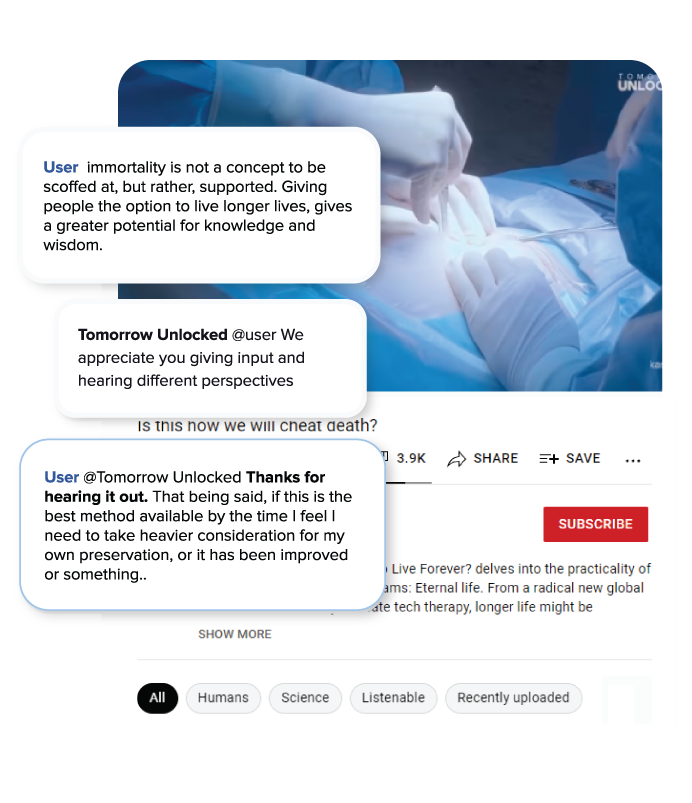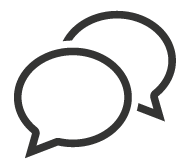 +49%

Increase in Conversation Rate


(Ratio of comments to the number of total views = # Comments / Views)