IP Bastion
IP Bastion
Detection of intellectual property rights infringements, piracy, and counterfeiting across the Internet.
We submit take-down notices on your behalf.
Let's Talk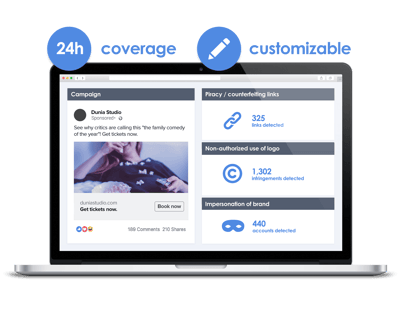 Brand protection from intellectual property rights infringement
Trusted by 450+ Accounts Including Top Advertisers
Common challenges for brands
IPR-Infringing content, counterfeit goods, and pirated content across the Internet is hard to detect in real-time. New accounts are being created daily and brand impersonation is very common.
High volumes of user-generated content in multiple languages is hard to manage in a timely manner.
Infringing accounts are clever and innovative in distributing links and comments leading to their sites.
Fighting IPR-infringements, piracy, and counterfeiting
Certain industries, such as luxury goods are more susceptible to IPR-infringements and counterfeiting, with new links to infringing content and fake accounts being posted on a daily basis. We detect and take action against such parties in real-time, 24/7.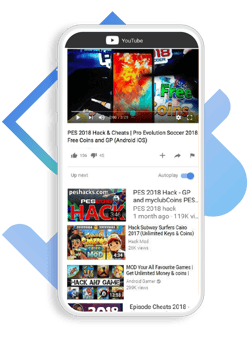 BrandBastion takes action on your behalf
Based on client preference, BrandBastion scans social media platforms for infringing videos, images, profiles and accounts. We collect the needed information for take-down notices to be filed and infringing accounts to be reported. This is done 24/7 by the use of AI, machine learning and trained human analysts.
Impact and results for a large gaming company

72,000
YouTube videos processed

22,500
videos reported
Let's Talk
How can we help your brand on social?