SUCCESS STORY
How talabat Boosts New Sales With Cost-Effective Messenger Campaigns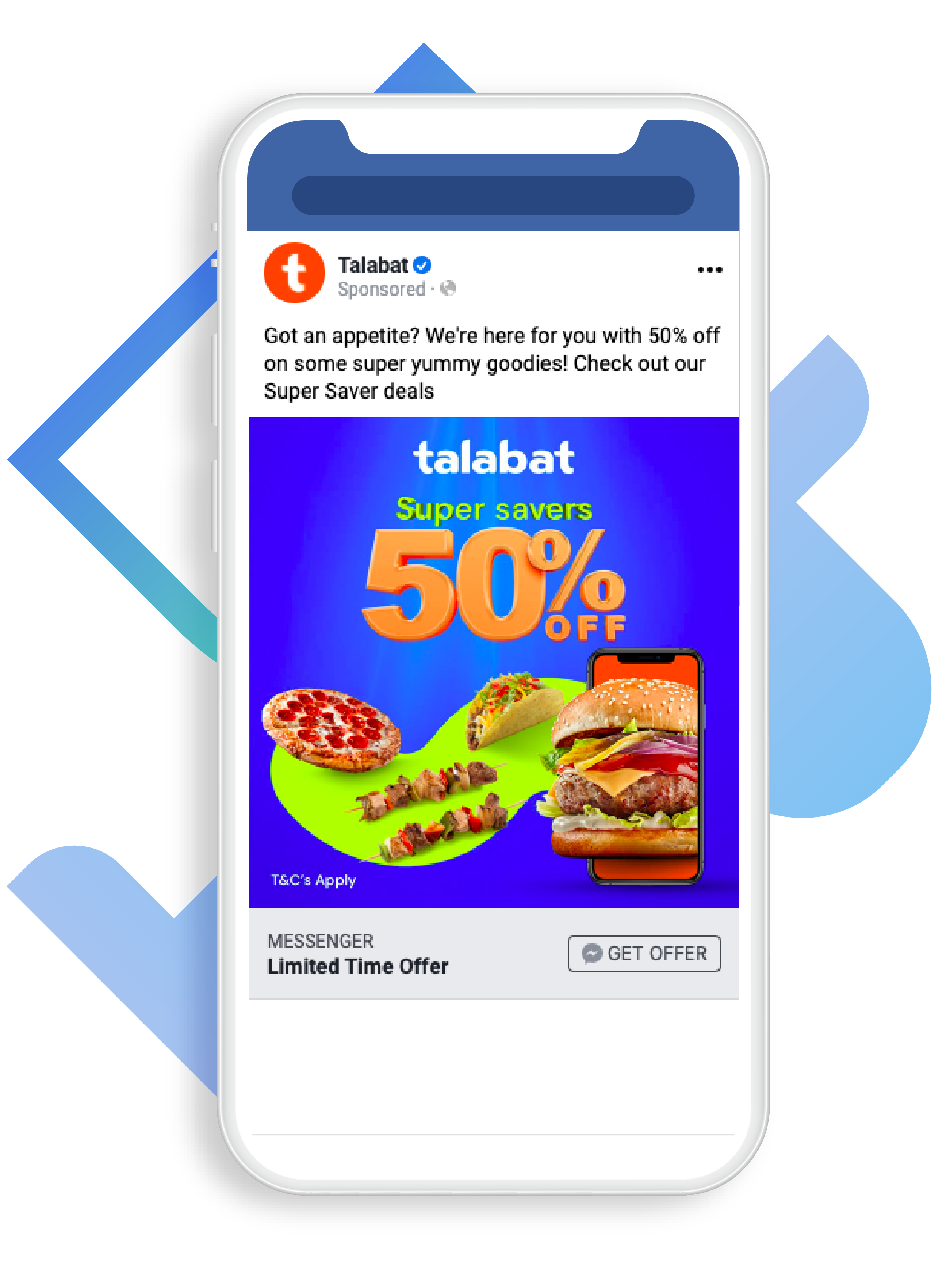 -25%
Cost Per Action (CPA)
+67%
Conversion Rate (CR)
80%
Users who started a Messenger conversation also downloaded the app
01 |

OVERVIEW
Driving new sales in the UAE by using Click-to-Messenger campaign
talabat used ads that click to Messenger and automated messages in Messenger targeting the UAE, to attract new customers to make their first order.
With the use of automated messages built by BrandBastion and a limited time offer, talabat was able to connect 1-on-1 with new customers.
By opening up direct conversations between its business and customers, talabat was able to offer a great user experience, send timely reminders and re-engage with users beyond the first ad impression.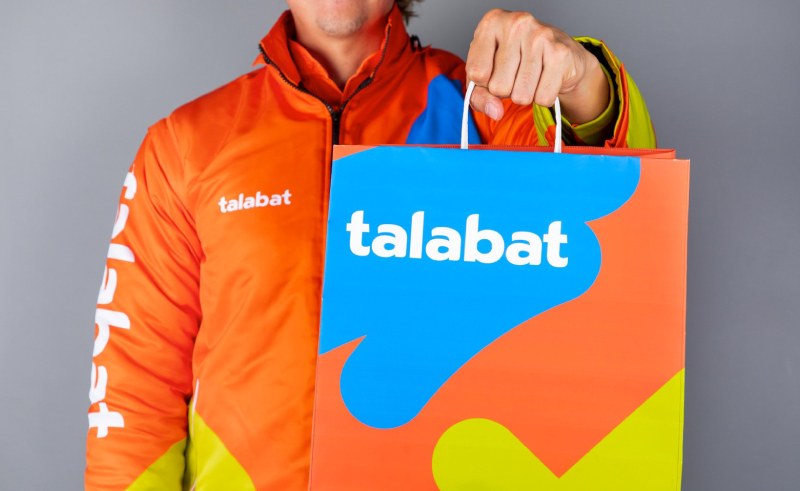 02 |
THEIR STORY
About The Brand
talabat is part of the leading global online food ordering and delivery marketplace family, Delivery Hero.
talabat is the largest and most popular food ordering app in the Middle East, connecting users to restaurants that cater to all taste buds.
With a directory of more than 5,500 restaurants to choose from, talabat is the go-to platform for online food ordering in the region.

Read more about talabat here.
03 |
THEIR GOAL
Test new ways of converting new customers with

cost-effective campaigns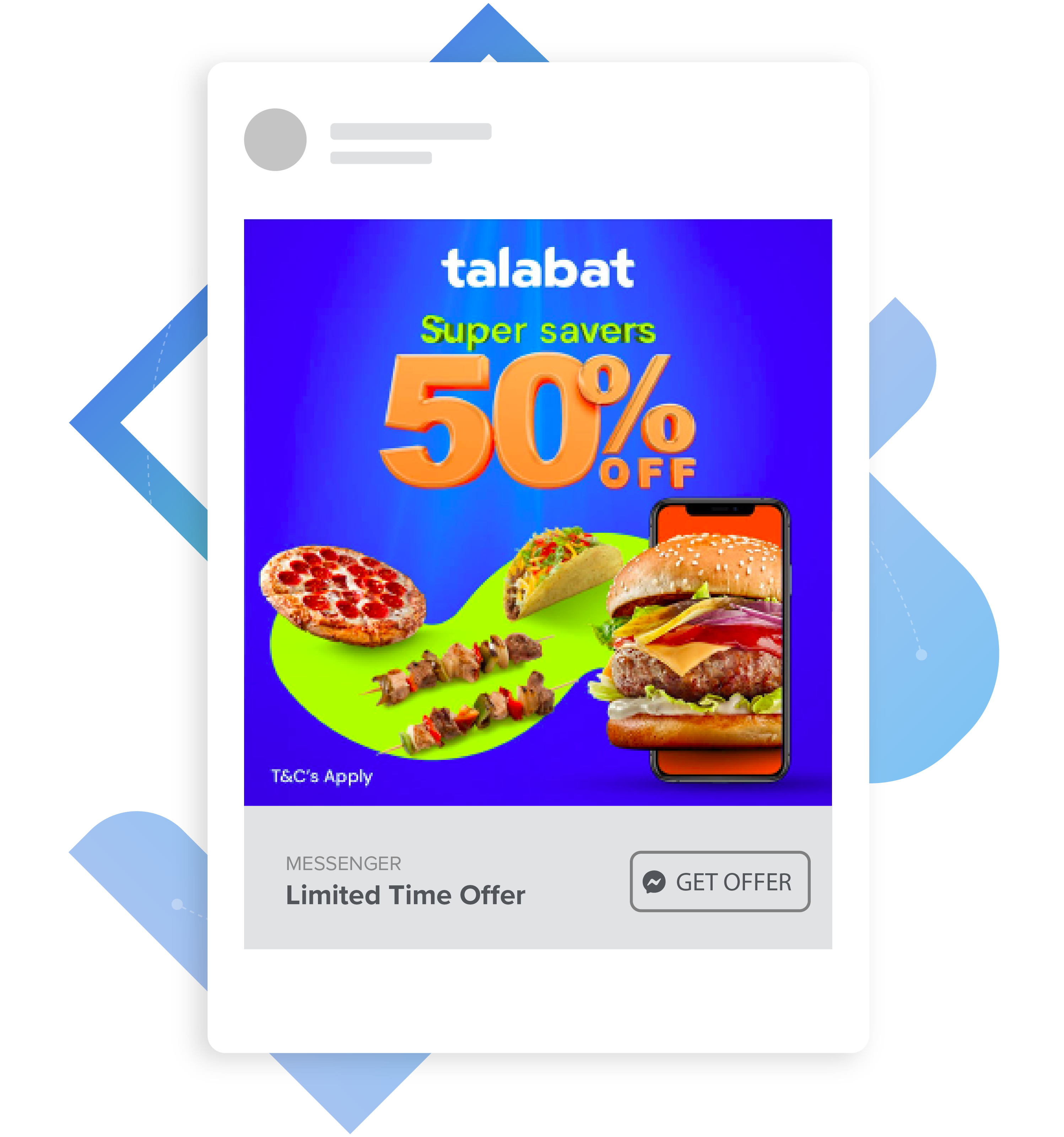 04

|
THEIR SOLUTION
Discovery and Re-Engagement via Messenger
talabat set up ads that click to Messenger and a Messenger bot flow built by BrandBastion to open up direct conversations with their customers. A split test was set up using two campaigns using identical creatives, targeting, and budget, and both offered a discount coupon.
A
CONTROL CAMPAIGN
Business-as-usual ad campaign optimized for app installs targeting new users.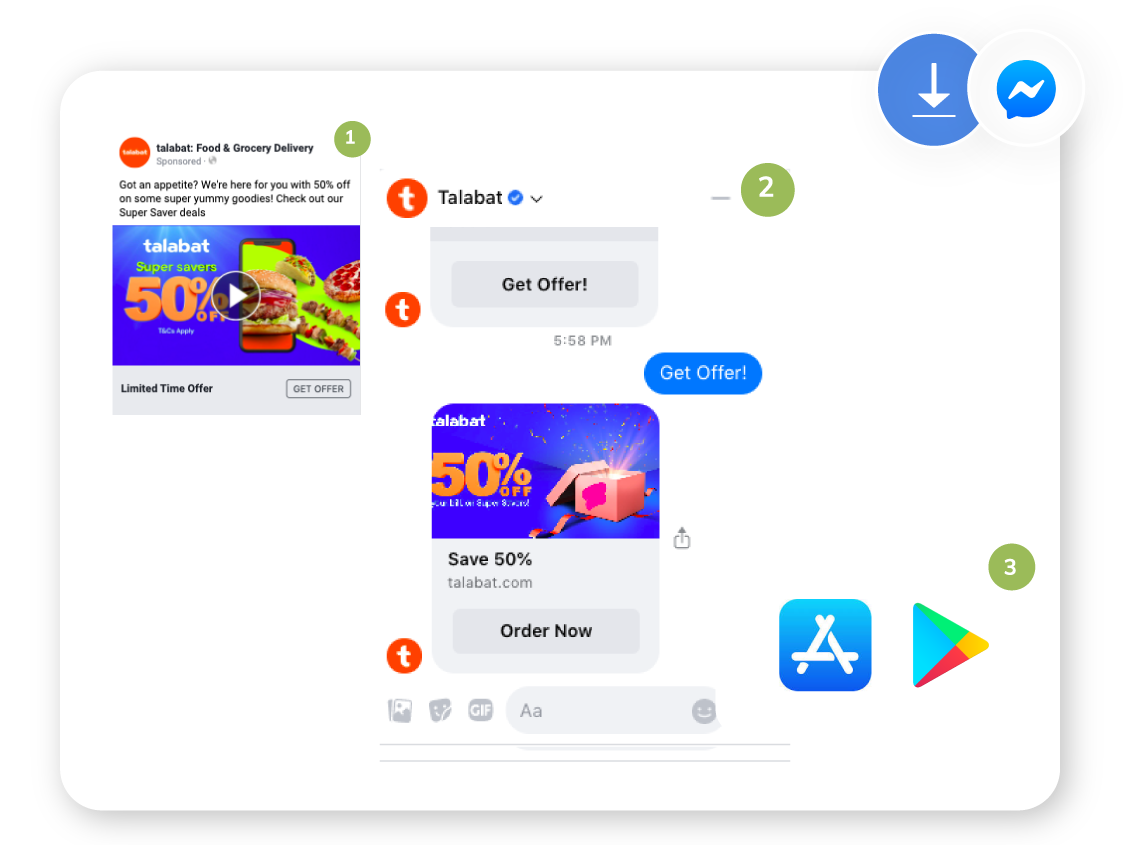 B
TEST CAMPAIGN
Click-to-Messenger campaign using Messenger to open 1-on-1 conversations to drive app installs and orders among new customers. The Messenger flow included an initial welcome message as well as two re-engagement messages, allowing the customer to be reminded of the offer within Messenger and to convert after the initial touchpoint with the ad.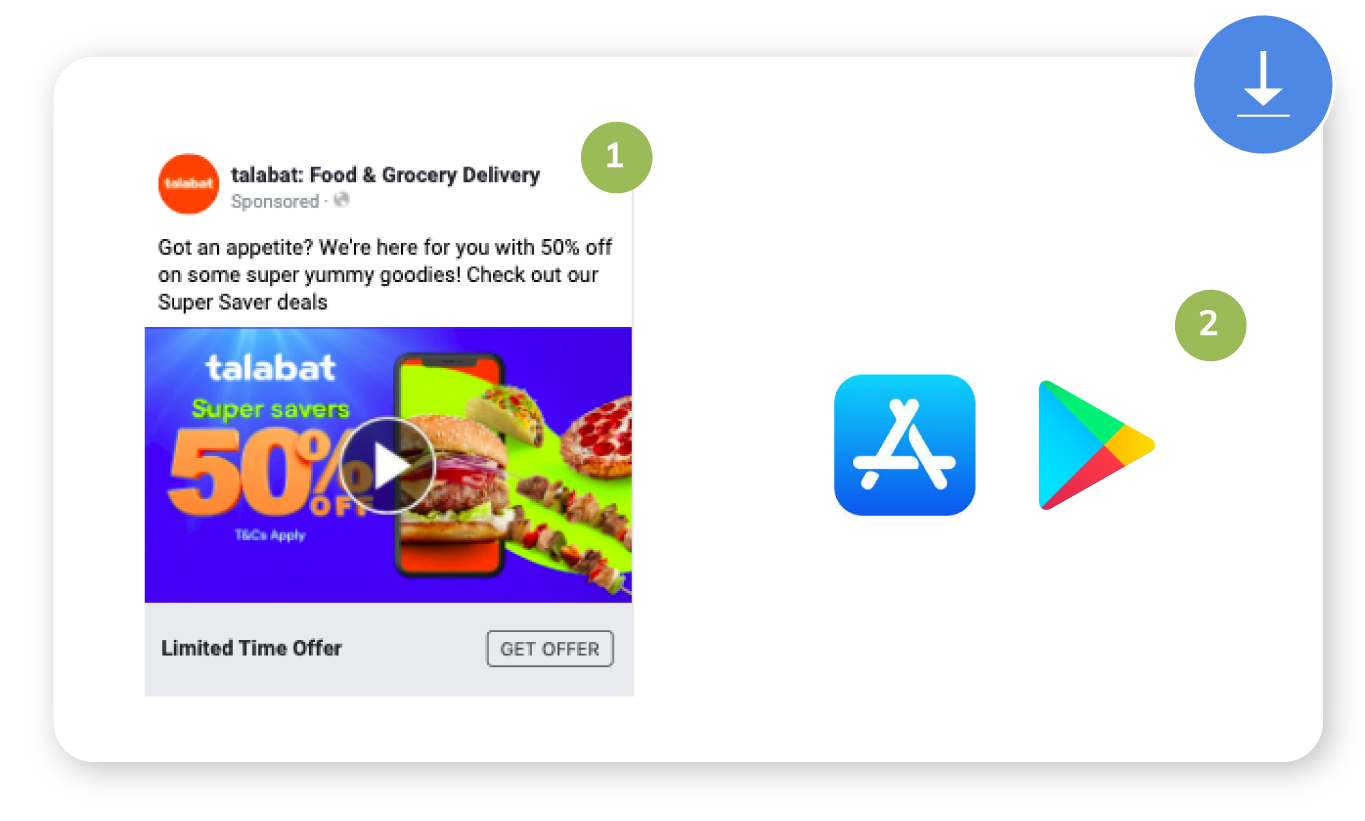 Having BrandBastion's premium solution engaging with our prospective customers allows us to scale our paid social efforts and get better performance and more new customers. The BrandBastion team supported the setup from start to finish and proactively helped us adjust our strategy along the way. We are excited about the results and the collaboration with BrandBastion, and look forward to continuing to improve our conversations on social media.

-Buse Zincirci
Performance Marketing Lead at talabat
05

|
THEIR RESULTS
Acquiring new customers with cost-effective campaigns
Short term:
-25% Decrease in cost per action compared to the control campaign
+21% More Mobile App Purchases
+67% Increase in Conversion Rate
80% Users who started a conversation downloaded the app
Long term:
An additional direct channel to add into the marketing mix
Opportunities to re-engage via Sponsored Messages
An open line directly to individual customers
Products Used

Click-to-Messenger Campaign

Messenger for Advertisers
Managed service by BrandBastion


Click-to-Messenger Campaign
Get support and strategy help from BrandBastion